Tanker loaded with asphalt catches fire in Irwindale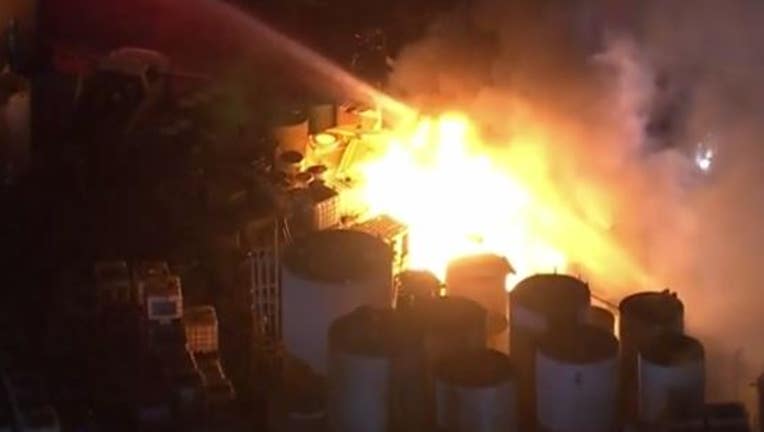 IRWINDALE, Calif. - A tanker with a load of asphalt caught fire on Tuesday in Irwindale, but crews knocked down the blaze in 23 minutes and no injuries were reported.   
The fire was reported just before 6 p.m. at 13649 Live Oak Lane, the Los Angeles County Fire Department reports.   
That address corresponds to Jonell Oil Corp. 
A dispatcher said initial reports indicated the tanker contained about 2,000 gallons of used oil, but the fire department later tweeted that thetruck contained "viscous asphalt." 
Crews kept the goo from getting into storm drains, the fire department reported.   
"The arduous clean-up process is underway," the fire department reported around 7 p.m.