Strong winds strikes SoCal, bringing down trees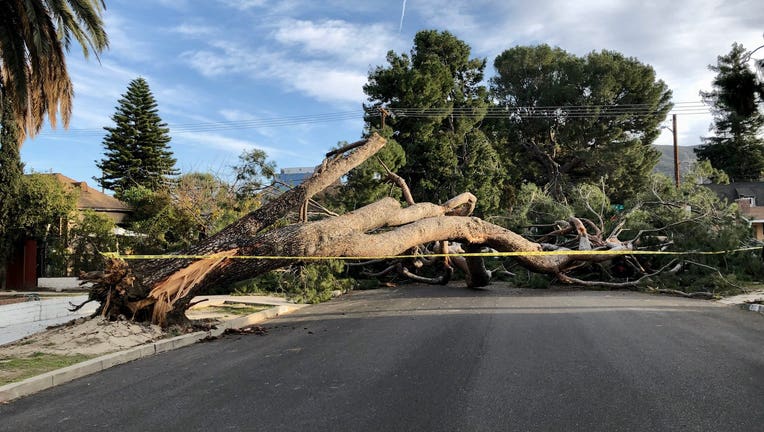 article
LOS ANGELES - Powerful winds buffeted the Southland on Wednesday, bringing down trees in some areas and making driving hazardous, and gusty conditions are expected to continue for at least another day.  
There were reports of downed trees across the area. Late Wednesday afternoon, the 300 block of North Niagara Street, between Oak Street and Verdugo Avenue, in Burbank will be closed through the night as crews clear a large tree that fell into the road, according to the Burbank Police Department.
No injuries have been reported.
The road is expected to remain closed until Thursday.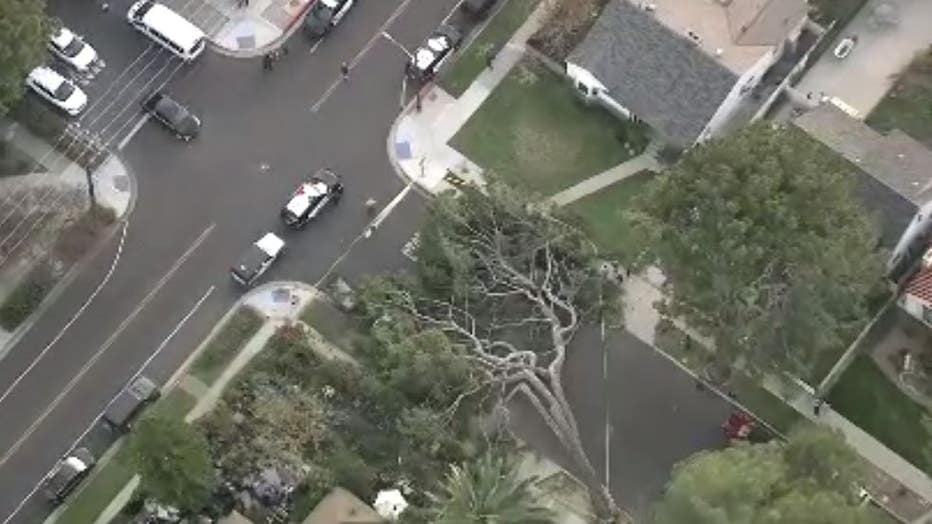 "The winds will diminish tonight but remain breezy across the region through Friday," according to the National Weather Service.
"In most areas the strongest winds for this event have already occurred, though a few areas will see an increase later tonight into Thursday as the winds pick up more of an easterly component."  
Wind gusts in topped 40 mph in parts of the Santa Clarita Valley, 50 mph in the Santa Monica Mountains and 60 mph in parts of the Los Angeles County mountains. 
A wind advisory, which is somewhat less serious than a high wind warning, will be in force along the coast and in Los Angeles, until 10 a.m. Thursday, the NWS said.
That area runs from Malibu and other beach cities across metropolitan Los Angeles to the Hollywood Hills.  
In Orange County, a wind advisory will be in effect until 1 p.m.Thursday amid winds of 20-30 mph and 45-mph gusts.