State Farm stops offering home, property insurance in California
BLOOMINGTON, Ill. - New home and property homeowners in California are facing another hurdle.
State Farm announced on Friday it will no longer accept new applications for home and property insurance in California effective Saturday, May 27.
According to a press release, the decision was made "due to historic increases in construction costs outpacing inflation, rapidity growing catastrophe exposure, and a challenging reinsurance market."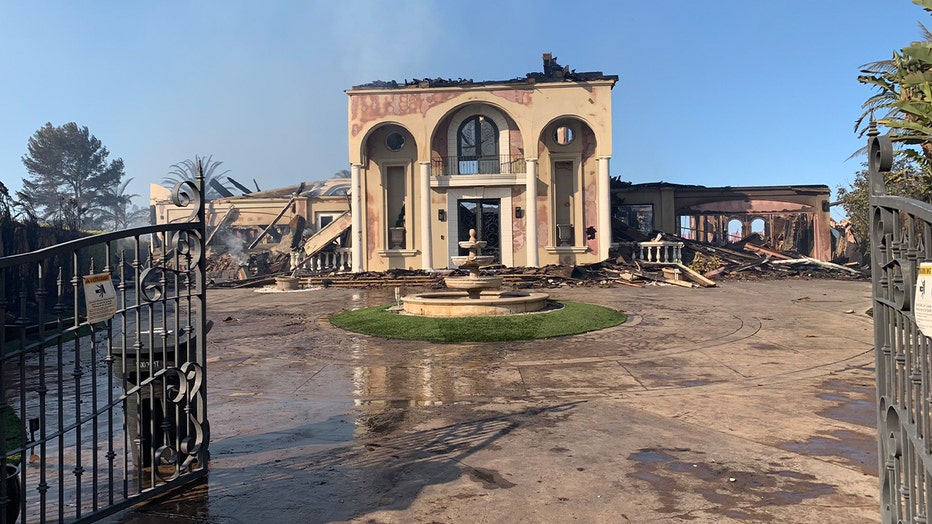 A $10 million home at 5 Vista Court in Laguna Niguel was destroyed by the Coastal Fire. (Photo: Mario Ramirez)  (FOX 11)
State Farm added the move was necessary to "improve the company's financial strength."
SUGGESTED: Ocean-view homes in these California cities among most expensive in US: report
"We take seriously our responsibility to manage risk. We recognize the Governor's administration, legislators, and the California Department of Insurance (CDI) for their wildfire loss mitigation efforts," State Farm said in a statement. "We pledge to work constructively with the CDI and policymakers to help build market capacity in California."
SUGGESTED: State Farm raising insurance rates for California drivers
The decision does not impact existing customers.
This story was reported from Los Angeles.