Ocean-view homes in these California cities among most expensive in US: report
LOS ANGELES - Looking to buy an ocean-view home in California - or anywhere in the U.S. for that matter? It's going to cost you. 
Casago used Zillow home sale prices for properties in coastal towns and cities across the U.S., calculating each against several factors including median price. 
Eight of the ten most expensive areas with a beach view are in California,according to the study.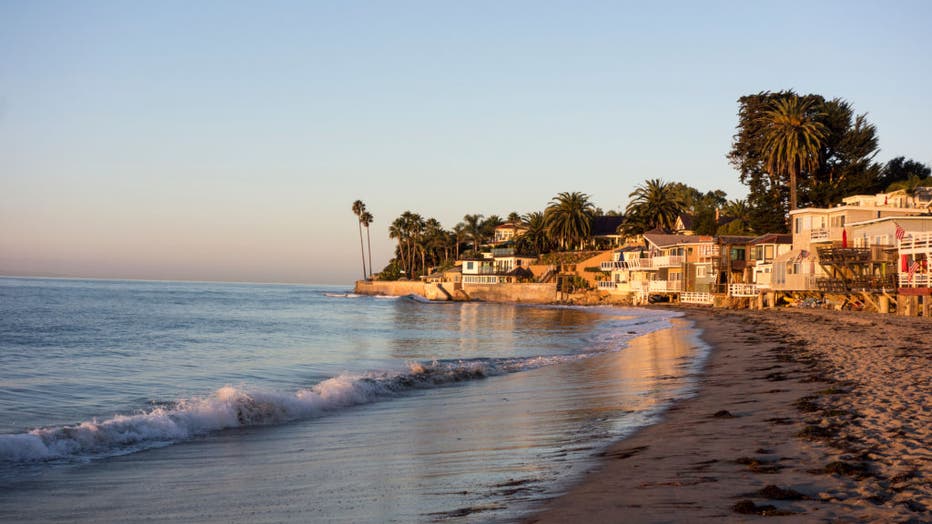 Beachfront homes line Miramar Beach in Montecito, California (Photo by Nik Wheeler/Corbis via Getty Images)
Each property averaged a little over $3 million each: 
Montecito: $5,997,500
Del Monte Forest: $5,975,000
Malibu: $5,025,000
Del Mar: $4,595,000
Newport Beach: $3,825,000
Manhattan Beach: $3,492,500
Laguna Beach: $3,000,000
Carmel-by-the-Sea: $3,000,000
California is already the third most expensive place to buy in general, with seven California areas among the 50 with the highest beach-view premium.
But you'll pay the highest premium (270%) for a home with a beach view in Florida, the analysis found. The Sunshine State is home to the most areas in the U.S. where a beach view more than doubles the price of a home.
SUGGESTED:
Taking the top spot is Fisher Island, Florida, where the median price of a beach-view property is around $6.1 million.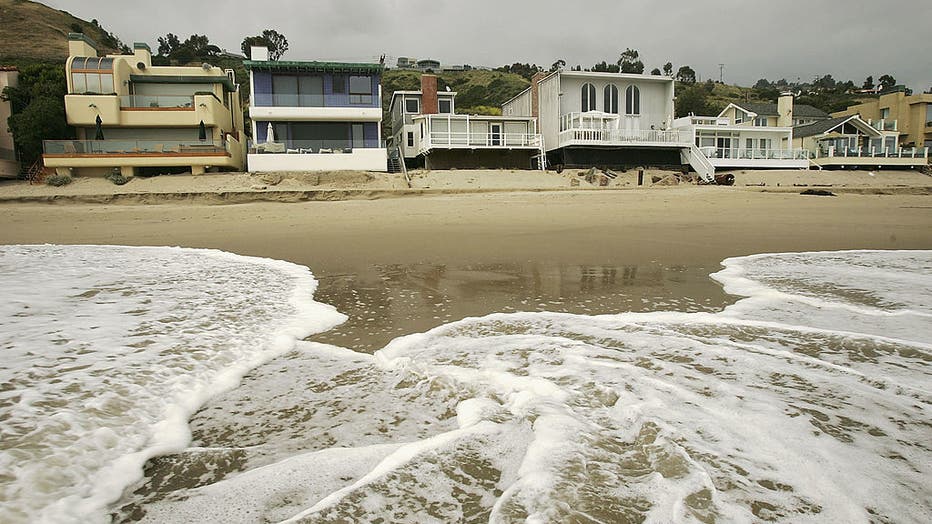 Luxurious beach houses crowd the shoreline on Carbon Beach, Malibu. (Photo by David McNew/Getty Images)
On the other end of the spectrum, however, one California city made the top 10 list of the least expensive places to snag a beach-view property. That was Crescent City in upper northwestern Del Norte County, where the median price of an ocean-view property is around $275,000.
To see the full study, tap or click here.