This Southern California city voted to ban junk food at grocery store checkout lanes
PERRIS, Calif. - One Southern California city is cracking down on junk food at the checkout lanes at grocery stores.
Earlier this year, the Perris City Council voted to ban candy and junk food in checkout aisles at grocery stores larger than 2,500 square feet. By the end of 2023, stores will only be allowed to sell healthy snacks and drinks at the register.
Perris City Manager Clara Miramontes said the initiative was passed to help promote healthy food options. "We are committed to the long-term health and wellness of residents and look forward to successful results," she said in a June press release.
The initiative was introduced by the statewide group Public Health Advocates, along with the Boys & Girls Club of the Inland Valley.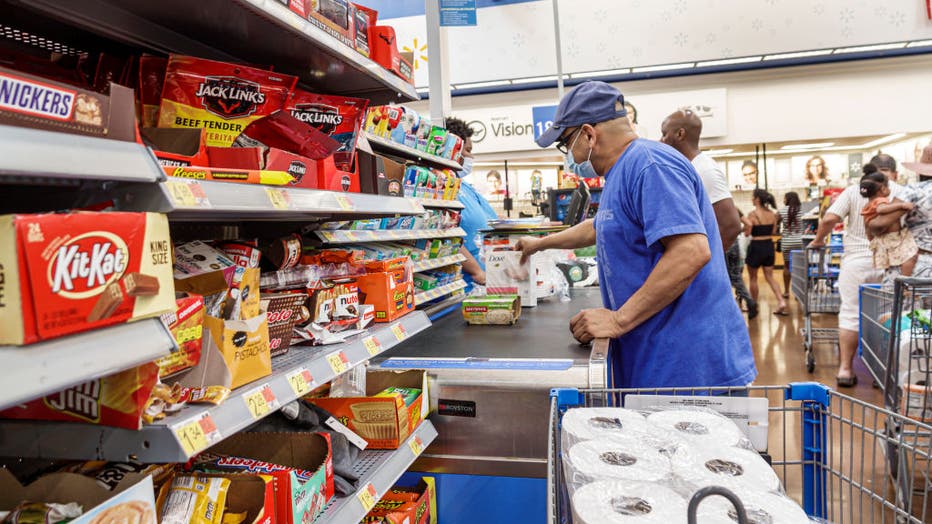 "Our council is committed to providing our residents with healthy snack options that benefit all generations of consumers, and we look forward to a successful campaign," said Perris Mayor Michael M. Vargas earlier this year on Ordinance 1423.  
Perris becomes the second city in the U.S. to approve such an ordinance– with Berkeley in Northern California being the first.