Man dies after being stabbed by homeless man near Santa Monica Pier, police say
SANTA MONICA, Calif. - A man was fatally stabbed on the beach near the Santa Monica Pier Monday, and a homeless man has been arrested in connection with his death, according to police.
Police were called out to the beach just after 2 p.m. Monday, after reports of someone assaulting another person. When officers got there, they found the 27-year-old stabbing victim near the bathrooms with at least one stab wound to the chest.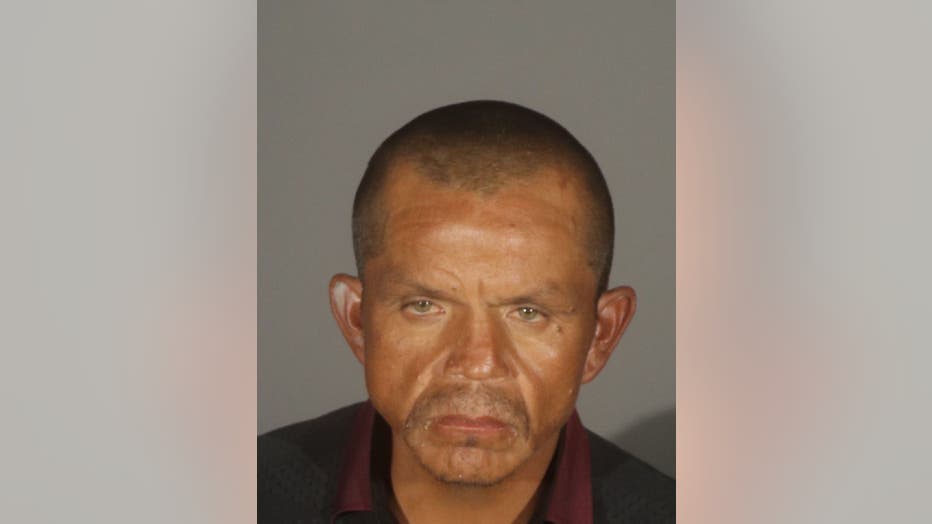 Juan Evarastico Bahena / Santa Monica Police Department
Officers gave the victim first aid and CPR until fire department officials arrived. They were then able to bring him to a local hospital, where he died from his injuries, police said. His identity has not been released.
Witnesses told police they heard the victim and the suspect - later identified as 48-year-old Juan Evarastico Bahena - arguing next to the men's restrooms before Bahena stabbed the victim several times in the chest and torso.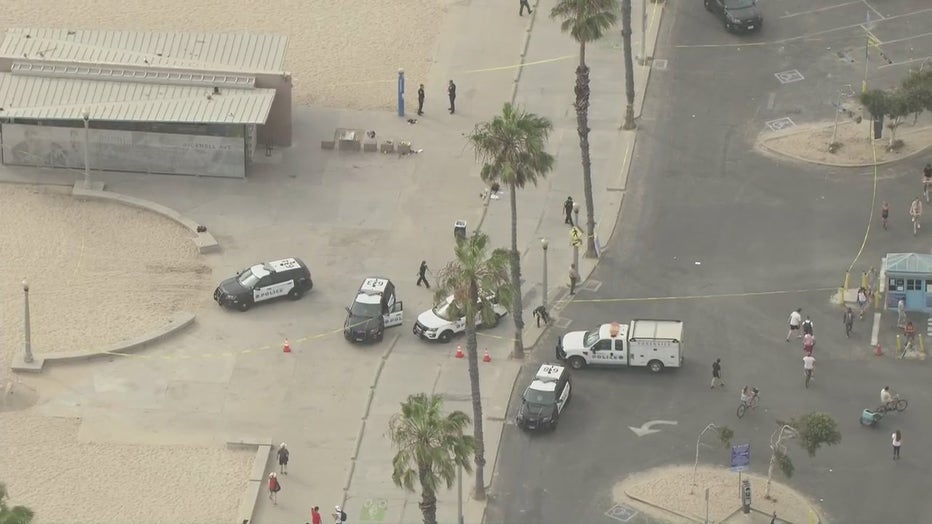 One person was arrested in connection to a stabbing Monday near the Santa Monica Pier. (FOX 11)
Videos shared on the Citizen app showed one group of officers helping the stabbing victim, while another group was subduing Bahena.
SUGGESTED: Body in a barrel washes ashore Malibu beach
Bahena was arrested for murder and booked into the Santa Monica Jail. Authorities said a weapon was recovered in his backpack. 
Police continue to investigate what the motive may have been for the attack. 
Anyone with information related to this crime or suspect are encouraged to contact the SMPD Investigations Division during business hours at (310) 458-8451 or the Watch Commander 24-hours at (310) 458-8427.