Riverside County pursuit ends in deadly shootout
RIVERSIDE COUNTY, Calif. - Southern California authorities said the end of a pursuit near Highway 74 in Riverside County ended in a deadly shootout.
Riverside County deputies were attempting to serve a warrant on a wanted felon when they saw a man who matched his description driving away from the home. They attempted to pull him over but that the suspect did not comply and sped off, initiating a pursuit.
Sheriff's officials said the suspect crashed his vehicle, got out, and began firing at them on Meadowbrook Avenue between Peach Street and Highway 74 in the Meadowbrook area, near Perris. That's when the deputies returned fire and the suspect was killed.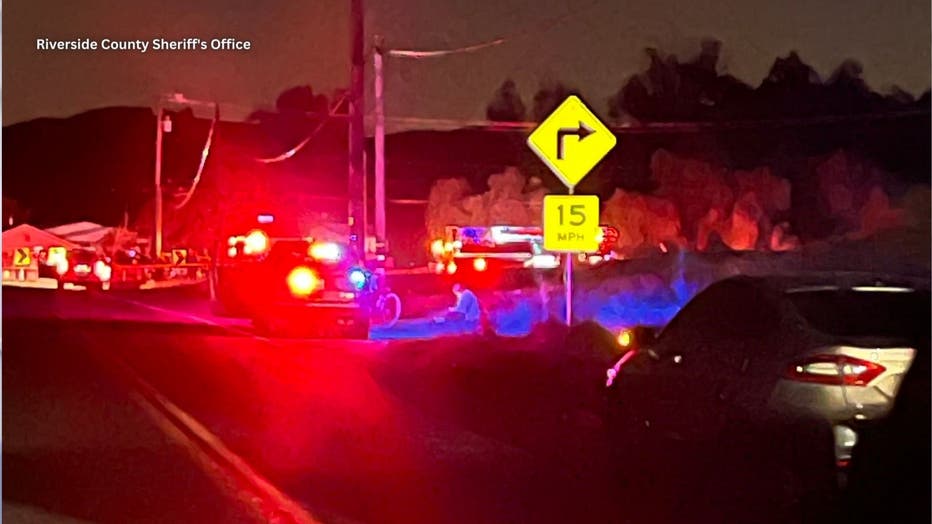 No deputies were hurt in the shooting.