Residents evacuated as fire rips through Desert Hot Springs mobile home park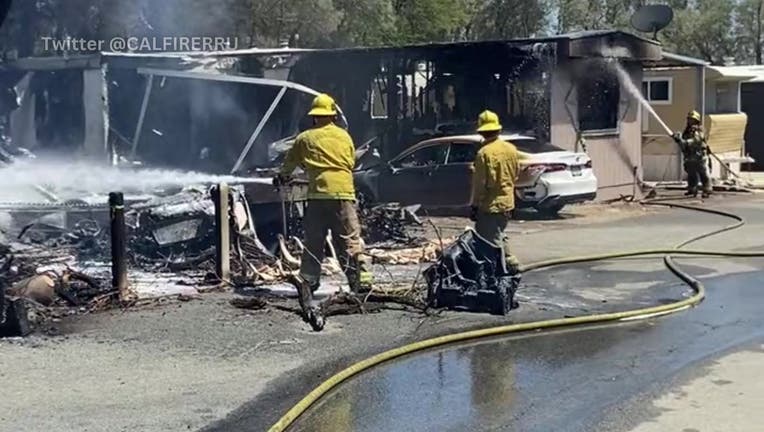 article
DESERT HOT SPRINGS, Calif. - Fire crews in Riverside County are working to put out a massive fire at a mobile home park in Desert Hot Springs that's already destroyed several vehicles and mobile homes Tuesday.
The fire broke out at County Squire Mobile Home Park on Dillon Road just after 12:30 p.m. Tuesday, according to Cal Fire. When crews got to the park, they'd found seven mobile homes already engulfed in flames. 
Residents of the park were evacuated as crews fought the flames, because of concerns of a nearby 500-gallon propane tank. 
In just over an hour, the blaze had destroyed nine mobile homes and 12 vehicles and had damaged at least three more mobile homes. 
SUGGESTED: 'Rabbit Fire' in Riverside County is 45% contained
An evacuation and cooling center was set up Tuesday for evacuated residents at the Desert Hot Springs Library at 14380 Palm Dr. in Desert Hot Springs. 
Temperatures in Desert Hot Springs Tuesday got as high as 109 degrees.