Residents displaced after fire sparks at Tustin apartment complex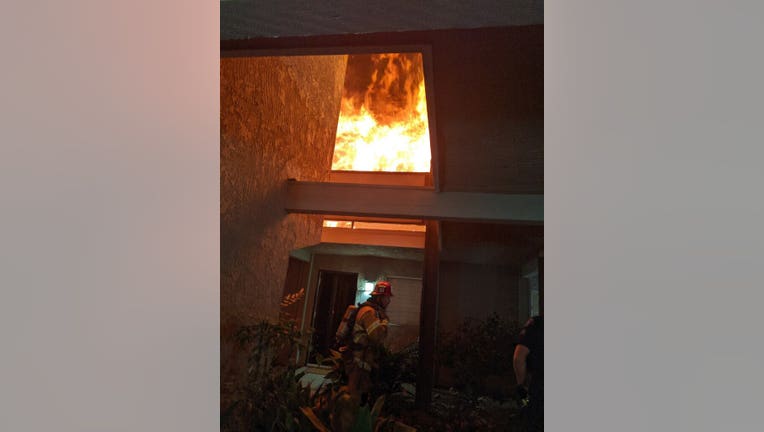 ORANGE COUNTY, Calif. - Two people were injured and some residents were displaced after a fire broke out at an apartment complex in Tustin. 
Around 5:30 p.m. Sunday firefighters responded to an eight-unit complex in the 13000 block of Tustin E. Drive. 
Tustin police officers when door to door alerting residents of the fire and getting them to evacuate. 
Firefighters with the Orange County Fire Authority were able to stop the flames from spreading beyond two units, which became engulfed.
Two people in the complex were injured. One was treated at the scene, the other was taken to a hospital, according to OCFA Communications Director Colleen Windsor.
Dramatic video released by the fire department shows a unit fully engulfed in flames. 
The Red Cross is assisting displaced residents. Investigators have yet to determine the cause or estimate damage costs.