Plácido Domingo resigns from LA Opera
LOS ANGELES - Plácido Domingo resigned from the Los Angeles Opera as a  amid sexual harassment allegations, it was announced Wednesday. 
Domingo served as general manager ad his career with the LA opera has expanded across six decades.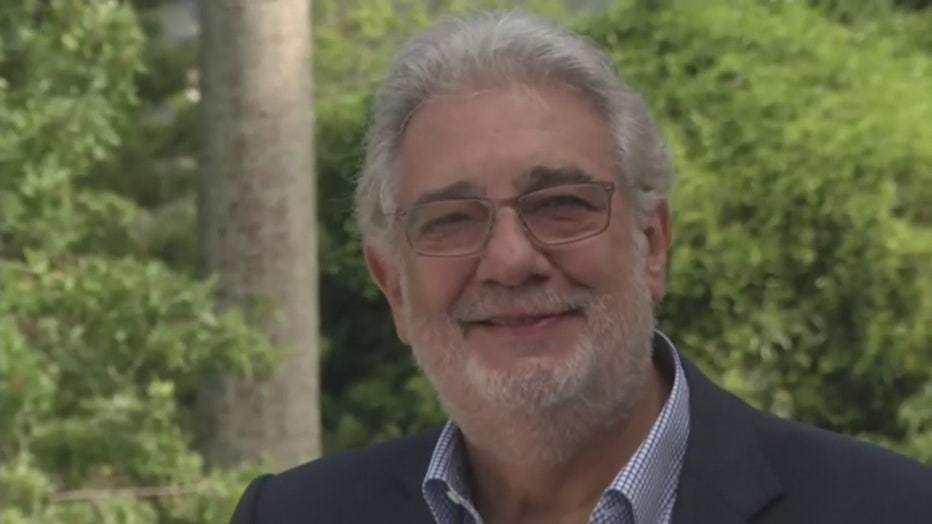 One of the most recognizable names in opera, Domingo is accused of attempting to pressure women into sexual relationships and then hindering their careers if they refused.
Nine women, which includes eight singers and a dancer, have accused Domingo of sexual harassment. In addition to the nine women, dozens of others say they witnessed Domingo's inappropriate behavior. 
RELATED: Opera singer Placido Domingo accused of sexual harassment
He issued the following statement:
"I hold Los Angeles Opera very dearly to my heart and count my work to create and build it as among my most important legacies. However, recent accusations that have been made against me in the press have created an atmosphere in which my ability to serve this Company that I so love has been compromised. While I will continue to work to clear my name, I have decided that it is in the best interests of LA Opera for me to resign as its General Director and withdraw from my future scheduled performances at this time. I do so with a heavy heart and at the same time wish to convey to the company's dedicated board and hard-working staff my deepest wishes that LA Opera continues to grow and excel."
The Executive Committee of the LA Opera Board of Directors also issued a statement on Domingo's resignation and his contributions through the years:
"Plácido Domingo's contributions to the cultural life of Los Angeles have been unprecedented and profound. He is not only an outstandingly talented artist, but also the driving force behind the creation, development and growth of LA Opera.  Under his leadership, LA Opera became known for its spirit of collaborative creativity and its ability to attract superb performers from across the globe - including Plácido himself, who delivered more than 300 performances in 31 different roles and conducted more than 100 times in Southern California over the course of the past five decades.  We thank Plácido for popularizing opera in the consciousness of Los Angeles and are deeply grateful for his inspiration and dedication to our institution and our community."
It is unknown who will replace Domingo.