Pacific storm brings rainy weather to SoCal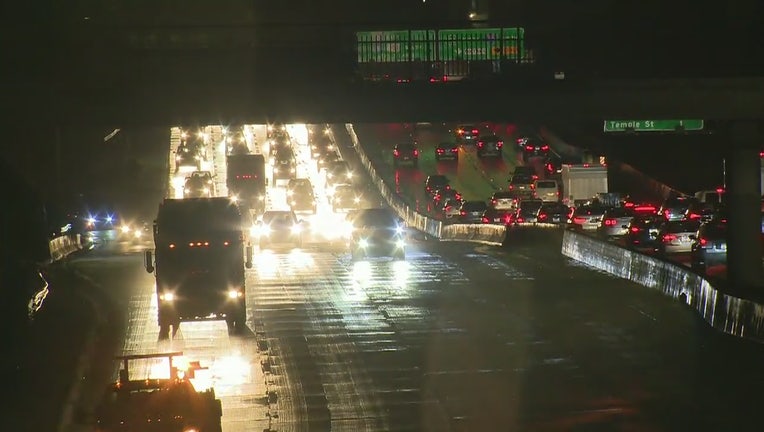 article
LOS ANGELES - Rainy weather moved into the Southland Tuesday as a result of a Pacific storm that is expected to last through the rest of the week.
Downpours, thunderstorms and small hail are expected Tuesday and Wednesday, according to the National Weather Service.
Mudslides and debris flows over slopes denuded by wildfires cannot be ruled out, NWS meteorologist Todd Hall said.
RELATED:
• Winter storm to bring several days of rainy weather to SoCal
• Preparations for the rain in California wildfire burn areas
Lingering showers are possible Thursday, but mostly dry weather is expected Friday and Saturday, the NWS said.
The snow impact from this storm is expected to be minimal, with snow levels at or above 7,500 feet.
LAX officials reported flight delays were possible due to high winds and encouraged passengers to stay updated on their flight status.
FOX 11's Rick Dickert reported from Sky FOX at 6 a.m. planes were taking off overland. 
A high of 63 degrees was forecast for Tuesday in downtown Los Angeles, rising to 67 on Wednesday and 70 on Thursday.
In Orange County, Tuesday's high in Anaheim was expected to be 65degrees, rising to 69 on Wednesday and 70 on Thursday.
Download the FOX 11 Weather Authority App for current weather conditions, interactive radar map, daily/hourly forecasts, severe weather alerts, up-to-the-minute traffic information and more. iOS | Google Play