Oxnard soccer game attack: Family of player killed in brawl speaks out
VENTURA, Calif. - The family of a Port Hueneme man who died from injuries he sustained when he was attacked at a soccer match at Oxnard High School earlier this month is pleading with the public to come forward with any information in connection with the 29-year-old's death.
Misael Sanchez was hospitalized on Sunday, July 10, after a fight broke out on a soccer field at the high school. Officials say the fight involved both teams and spectators at the match.
According to the family's lawyers, it appears the fight broke out over a referee's call on a foul committed by a player on Sanchez's team. He was not involved in the fight, the lawyers said, but when all the players started descending on the field, Sanchez ended up on the ground, unresponsive. A Good Samaritan administered CPR until Sanchez was taken to the hospital. He never regained consciousness and passed away on July 25.
"We were not ready for this type of goodbye. At this time, we are asking for your prayers, and if you can contribute financially, it will be greatly appreciated. The donations will help the family through these hard times," his family wrote on a GoFundMe page. 
Witnesses told the family's lawyers they saw Sanchez being hit and kicked by several people, which is why they believe there is more than one person responsible in connection with his death.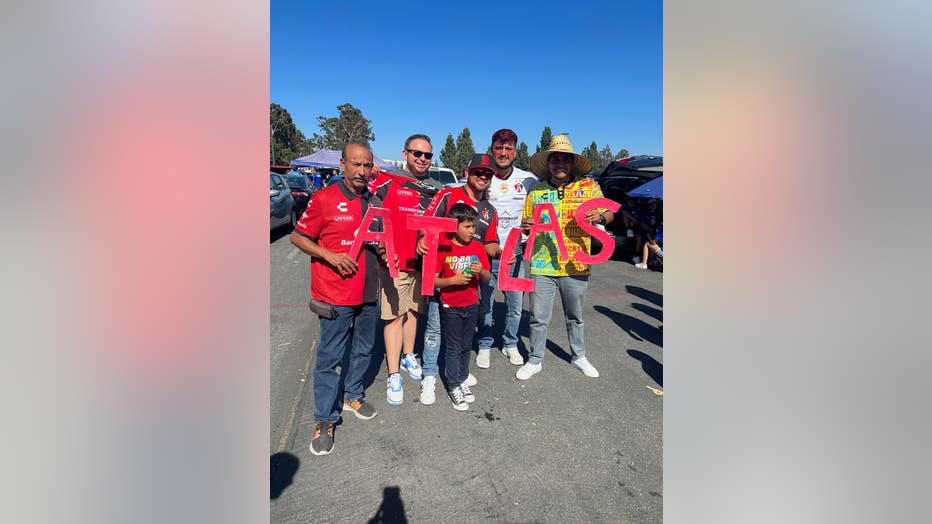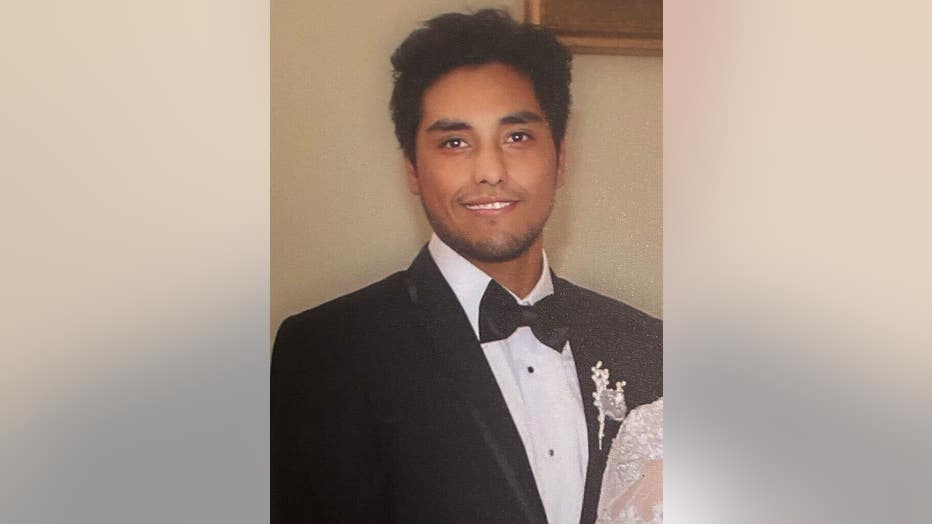 "Can you imagine growing up playing soccer and for years later for that to end up being your death?" Sanchez's cousin Eric Ambriz said.
One person who was arrested on July 10 in connection with the fight was a bystander and wasn't involved in the game, the lawyers added.  
According to a statement released by the family's lawyers, the soccer match was sanctioned by the adult league La Nueva Liga Oxnard between teams Panteras and Cruz Azul.
"We know that there had been violent attacks in this league before and that La Nueva Liga Oxnard's status as a 501c3 non-profit corporation has been suspended since 2020," said Sanchez family attorney Danielle De Smeth. "Allowing players and teams with prior acts of violence to continue to play creates a foreseeable danger to players like Misael."
The lawyers said they have learned of other players attacked at the exact same field in the same league. 
"This begs the legal question, what rules was the league following? Where repeatedly aggressive players sanctioned and removed? If not, we must ask if the league was living up to obligations to fairly enforce rules and protect players simply there to play the game," they said.  
"None of us will rest until those who hurt Misael are found" said his father Guadalupe Sanchez. 
"My son didn't deserve this.. he had many dreams to accomplish. Misael's death was not an accident. We want just for our son," he added. 
The family's lawyers are continuing to collect their own videos and photographs as the investigation continues. They said that evidence would "probably" be released to the public but did not give a timeline "as to maintain the integrity of the investigation."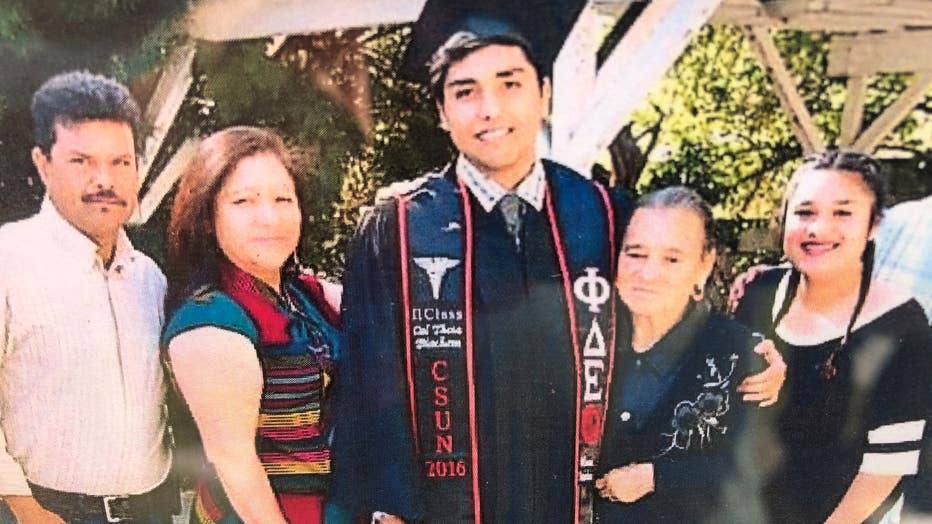 Sanchez was the first in his family to attend a university, earning both his undergraduate and graduate degree from California State University, Northridge. He was working on his doctorate degree at the time of his death. 
'Misael's family knows there were dozens, if not hundreds, of people who saw what happened to him on the soccer field on July 10th, and they will ask those listening to be brave enough to come forward and share what they saw," the family's lawyers said.
Anyone with pictures, video, or any other information that could help in this case can make an anonymous report online on the Oxnard Police Department's website.