Opioid testing among MLB players to begin next season following death of Angels pitcher Tyler Skaggs
SAN DIEGO, Calif. - Changes are coming to Major League Baseball's drug-testing policy roughly five months after the opioid overdose death of Angels pitcher Tyler Skaggs.
Under the current rules, major league players are tested only for performance-enhancing drugs. The new policy, which would be implemented next season, would add opioids to the list of banned substances that players are tested for.
Related: MLB's revised drug policy would essentially make weed legal throughout baseball: report
The new policy calls for treatment rather than suspension if a player does test positive for opioids.
It would also allow major and minor league players to use marijuana for pain relief without being disciplined. 
Related: 
• Angels' pitchers interviewed by federal agents as part of Tyler Skaggs' death investigation
• Angels employee reportedly provided drugs to Tyler Skaggs
• Autopsy: Angels pitcher Tyler Skaggs died of alcohol, drug intoxication
Since Skaggs' untimely death, there's been a spotlight on how MLB handles drug use for its players.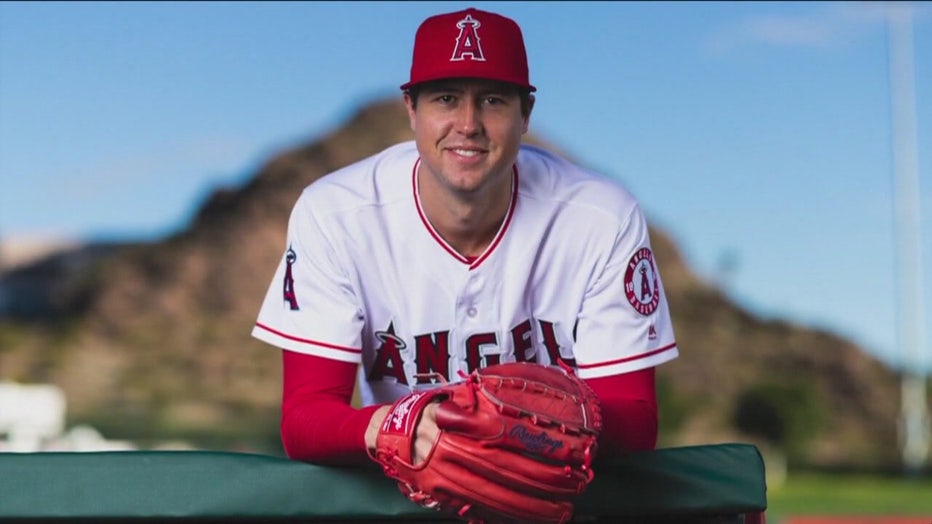 The 27-year-old had opioids, fentanyl, oxycodone and alcohol in his system when he was found dead in his suburban Dallas hotel room on July 1 ahead of a scheduled Angels game against the Texas Rangers.
Skaggs' death prompted an investigation by the Drug Enforcement Administration along with federal authorities. Eric Kay, the Angels' director of communications, told federal agents he purchased and delivered opioids to Skaggs and used drugs with the pitcher for several years and was in Skaggs' hotel room when the player snorted three lines of crushed opioids in front of him, ESPN reported. 
Kay's attorney, Michael Molfetta, said his client is being treated for his addiction and was cooperating with federal agents in the hope of a lesser sentence if he is charged with a crime.
ESPN also reported Kay told federal investigators he alerted two team officials about Skaggs' repeated drug use. Both of those team officials denied the claim.
FOX 11's Mario Ramirez contributed to this report.