Infant killed after OC family hit by car that hopped curb near Rancho Santa Margarita
ORANGE COUNTY, Calif. - An 11-month-old boy was killed after a family of three was hit by a car that had hopped onto the sidewalk in Orange County Sunday afternoon.
Crews were called to the scene near the intersection of Antonio Parkway and Oak Tree Lane in the Las Flores area of Orange County around 4:20 p.m. Sunday. Las Flores is south of Rancho Santa Margarita. When crews got to the scene, they found the entire family injured, and a silver Hyundai with a shattered windshield, stopped on the embankment on the side of the road.
According to the California Highway Patrol's report, the family — a 34-year-old man, a 31-year-old woman and their 11-month-old child — were walking on the sidewalk when the car hit them. CHP said the car drove on the sidewalk for "several hundred feet" before hitting the family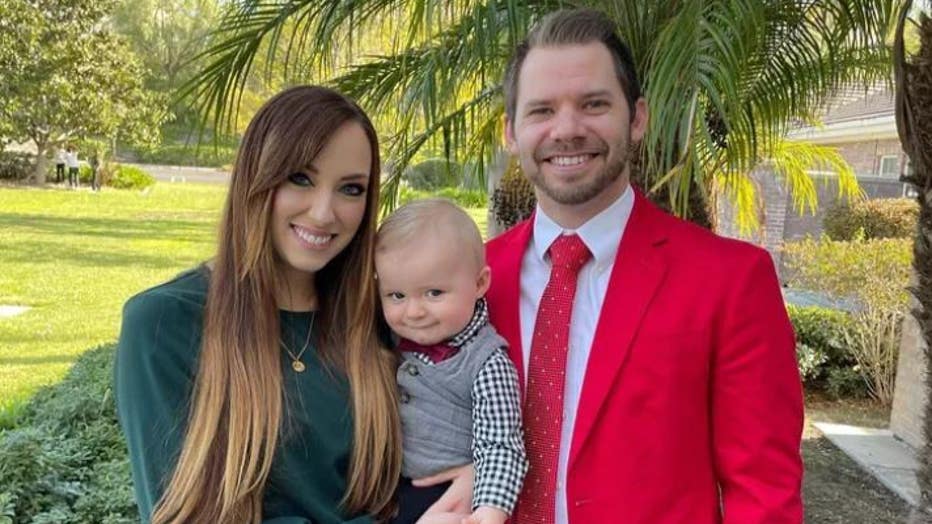 The infant who was killed in the crash has been identified as Madden Robert Ohlwiler. / GoFundMe
SUGGESTED: Pedestrian killed, 1 other injured in Santa Ana hit-and-run
All three members of the family were taken to the hospital in serious condition, according to Thanh Nguyen of the Orange County Fire Authority. 
The CHP later confirmed to FOX 11 that the infant child died despite rescue efforts. The child was identified as Madden Robert Ohlwiler, according to the Orange County Coroner. 
The driver of the Hyundai, identified as Daniel Lenihan of San Clemente, was also brought to the hospital and later arrested for suspicion of driving under the influence of drugs, according to CHP.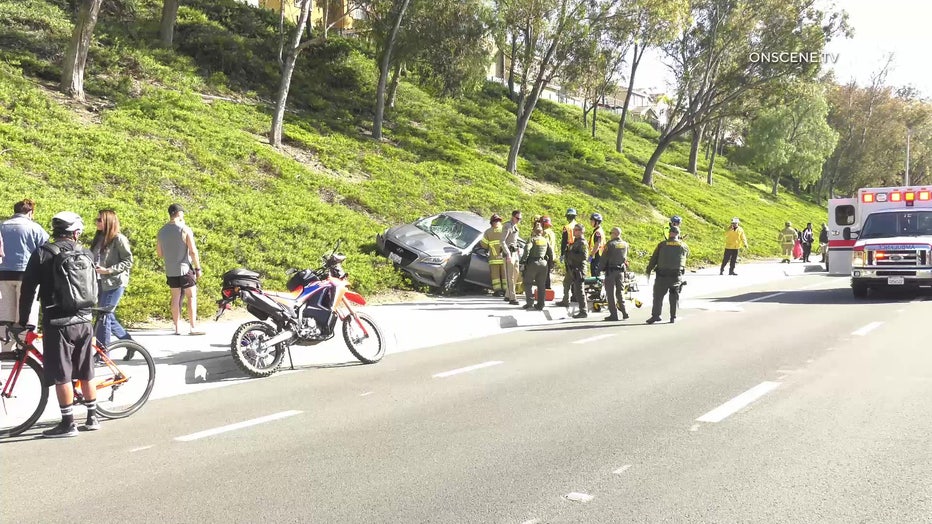 The northbound lanes of Antonio Parkway were closed while officials investigated.