'Oak Fire' in Jurupa Valley burns 140 acres in 1 day before full containment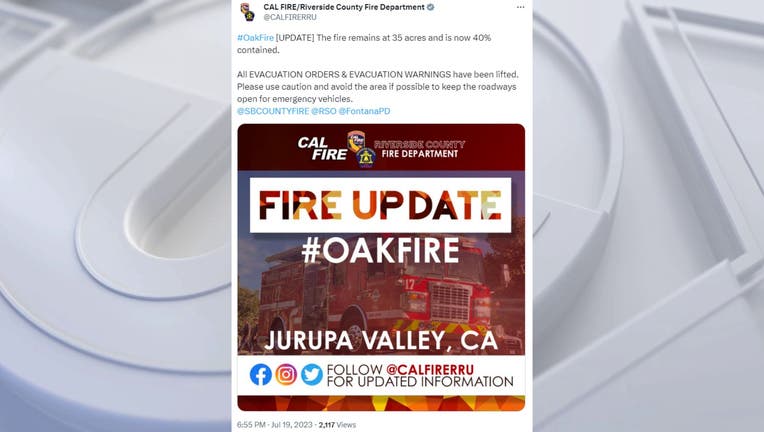 article
RIVERSIDE COUNTY, Calif. - Yet another large fire broke out in the Inland Empire during the ongoing heat wave – this time in Jurupa Valley.
Cal Fire and Riverside County Fire Department responded to a call on Wednesday, July 19, after a fire broke out in the 7100 Block of Sierra Avenue.
The "Oak Fire" scorched an estimated 178 acres quickly, but had been contained by the next day, in just over 24 hours.
No evacuations were issued.
The cause of the fire is under investigation.