NFL players pay it forward for Compton youth football team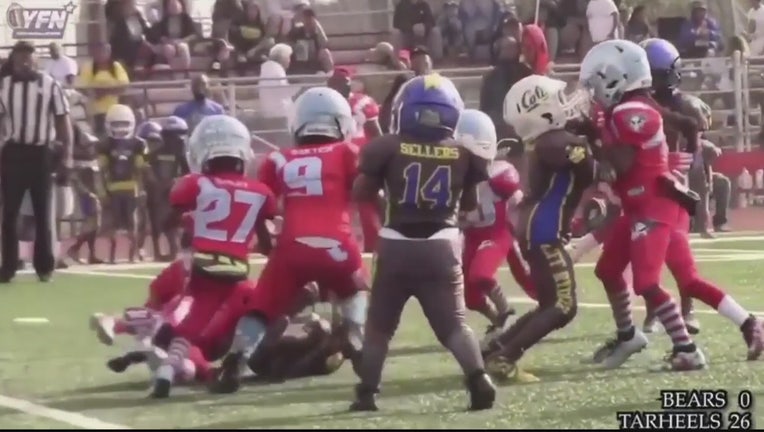 COMPTON, Calif. - Two big-name football players and the Los Angeles community rallied and made a remarkable difference for a youth football team from Compton, who were first profiled on Just One Station on Sunday. 
In the spirit of Football Sunday,  the team, who remain undefeated, needed money to travel to the national championships and a lot of people came through. 
RELATED: Compton football team raising funds, hoping to get to championship game in Florida
RELATED: FOX 11 story helps Compton team travel to football championship
The team makes sure to emphasize "Education comes first," to the young but mighty players on the roster. 
This was the message two football stars from Compton had for a youth team they made a generous donation to on Monday.
Hub City Football Team in Compton is undefeated and the two-time super bowl winning champions of their division.  
Their talents scored them an invite to the Youth National Championships in Ft. Lauderdale, but hit a major obstacle providing funds to travel across the country. 
The 6 and under division team raised $700 for their $15,000 trip and asked the community to chip in.
The story that aired on FOX 11 went viral online and got the attention of San Francisco 49ers star, Richard Sherman who gave $5,000 and Oakland Raiders cornerback Keisean Nixon who donated $2,000.
Both men are from Compton and said their donation was never about the money. It was about giving back and reminding the kids where a good education could take them.