Mountain lion in Brentwood prompts school lockdown, causes traffic woes before capture
LOS ANGELES - A mountain lion was captured by animal control officers after an hours-long search – but not before the animal engaged in a dramatic chase and standoff, prompting a school lockdown and traffic woes in the Brentwood area of Los Angeles.
Earlier in the afternoon, SkyFOX caught images of animal control officers searching for the animal and sectioning off parts of the area near the Brentwood Country Club.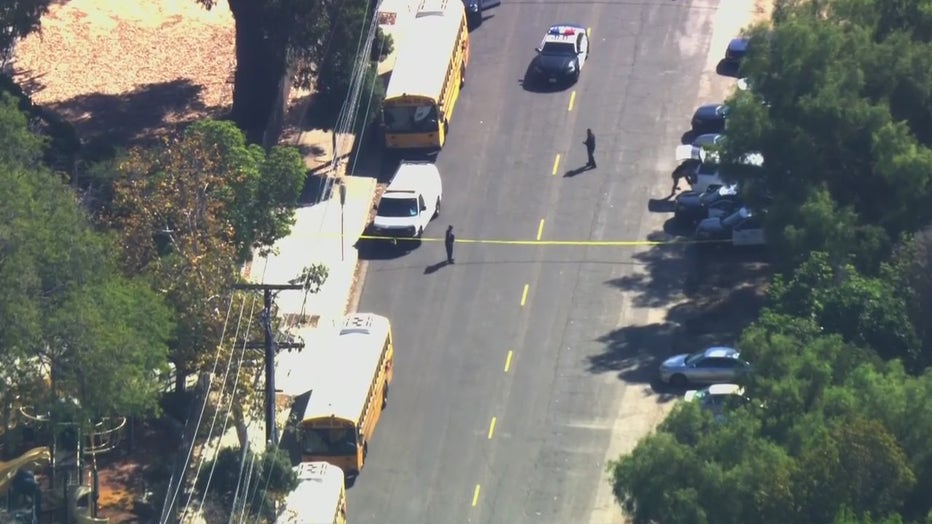 The mountain lion was seen around 11 a.m. near San Vicente Blvd. at S. Gretna Green Way which is near the Brentwood County Club and Brentwood Science Magnet Elementary School. The school was placed on a precautionary lockdown.
A section of the road near the school was closed off to traffic before crews eventually captured the mountain lion. 
The lion was initially hiding amid some trees in an alleyway near the Brentwood Country Club.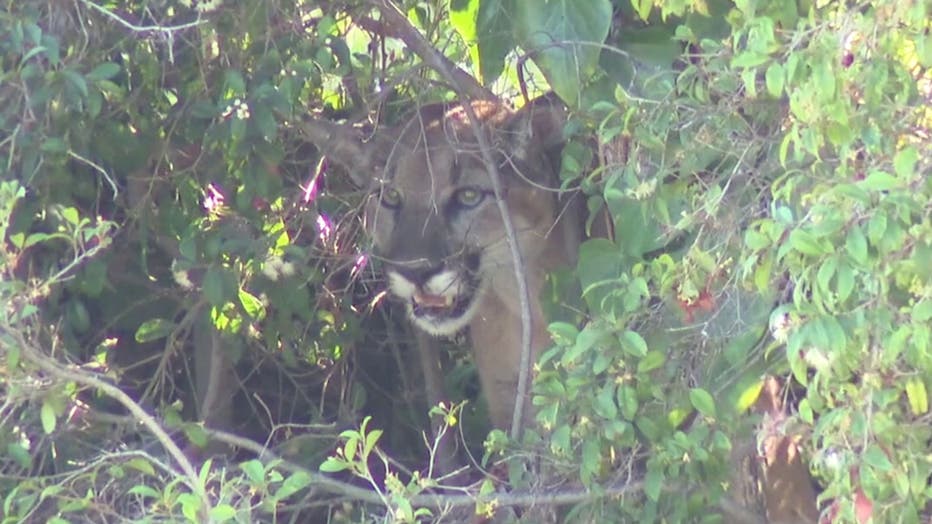 A mountain lion was spotted hiding in the Brentwood area. (FOX 11)
State Department of Fish and Wildlife officials were called to the scene and they eventually tranquilized the lion. The dramatic standoff ended with the mountain lion being captured a little over three hours after the animal sighting was first reported.
The animal will be evaluated and released into its habitat.