Mayor accused of retaliation, sending gang member to intimidate El Monte resident
EL MONTE, Calif. - An El Monte resident is going public with disturbing allegations against city Mayor Jessica Ancona.
El Monte resident Gabby Leos is going public with disturbing allegations against Mayor Jessica Ancona, accusing her of a relentless campaign of intimidation and retaliation.
The escalating feud between the two has raised serious questions about the limits of power and accountability within the City of El Monte.
The conflict began in 2022 when Ancona sought a second term. Leos, a dedicated community activist and volunteer, claims that her troubles started when she was distributing flyers for a meeting on traffic safety.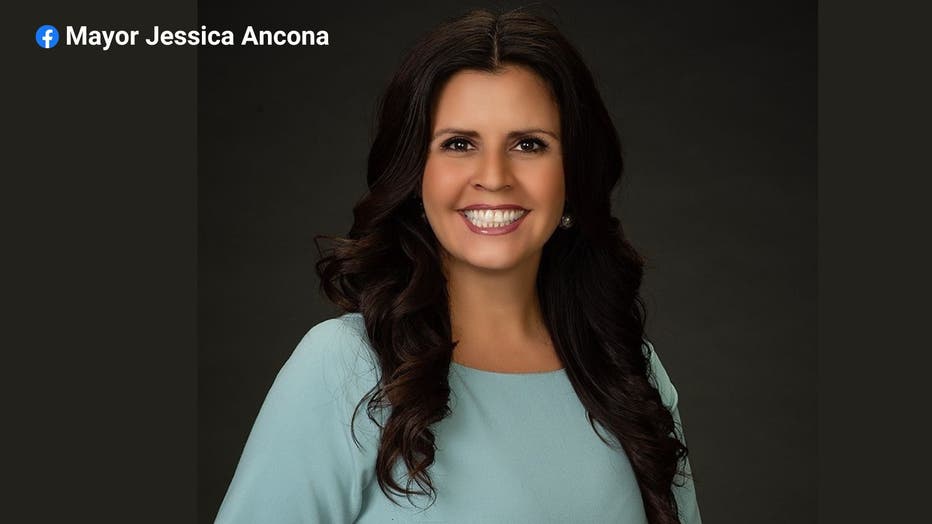 El Monte Mayor Jessica Ancona
Mayor Ancona allegedly accused her of campaigning for an opponent in her area, leading to a heated exchange.
"I showed her the flyers, and then she turned around and she goes, 'Well, I wouldn't put it past you!' And I thought, whoa, like, where's that coming from?" Leos recounted during a recent City Council meeting.
In response, Leos penned a strongly-worded email to the Mayor and the City Council, expressing her grievances. The email, which included derogatory language, was allegedly sent by Mayor Ancona to Leos's employer, sparking a six-month ethics investigation.
Leos expressed her frustration, stating, "To go after my employer, my livelihood, she used her power as a mayor to try and pull her weight, to get me terminated."
According to a lawsuit against the City of El Monte and Mayor Ancona, Leos claims repeated calls were made to her employer, suggesting that she was criticizing the Mayor while on company time. 
Attorney David Torres Siegrist, who is representing Leos, emphasized the right to criticize government officials without facing retaliation.
"When the Mayor couldn't get my client fired, she banned Leos from volunteering for any city-related events," said Torres Siegrist.
Among the allegations of retaliation, Leos claims Mayor Ancona sent a public works crew to paint the curb outside her house red, reducing her parking space. Leos successfully fought against it, putting the "red curb" on pause.
However, the conflict took a more troubling turn at a public event when Leos alleges that Mayor Ancona sent a known gang member, recently released from federal prison, to intimidate her.
In a recorded encounter, the individual, seen on camera, approached Leos, questioning her recording. Leos informed him about the Mayor's attempt to get her fired and the alleged intimidation tactics.
El Monte Police Chief Jake Fisher confirmed the individual's identity as a "known verified street gang member who was recently released after being in federal prison for some time."
Leos expressed deep concern about the situation, questioning the Mayor's actions. 
"You've now crossed so many lines with me because I called you a Chola; because I criticized you for your behavior? And this is the extent you're going to? When is she going to stop?" Leos said.
We contacted Mayor Ancona for comment on this story. She declined to comment on the allegations, but her attorneys issued the following statement: 
"The Court currently has our clients' Motion to Dismiss Plaintiff's complaint under submission. We will have no further comment until the Court has ruled on this Motion but are confident that the facts will support our position that there is no liability on the part of the City or the Mayor." – Ed Richards and Antoinette Hewitt
On Wednesday, Nov. 21, the City of El Monte released a statement in response to the pending litigation, which reads: 
"Three times the judge has sided with the city of El Monte and the Mayor and dismissed the plaintiff's complaints in this case. In response to the plaintiff's now fourth attempt, the City has filed another motion to dismiss and we are confident the court will once again rule the plaintiff has failed to list facts that would support a viable claim.
The City of El Monte's continued commitment is to the residents we serve and we remain steadfast in ensuring complete compliance as we navigate through the legal process, upholding the trust and well-being of our community."