Man killed during shooting in East Hollywood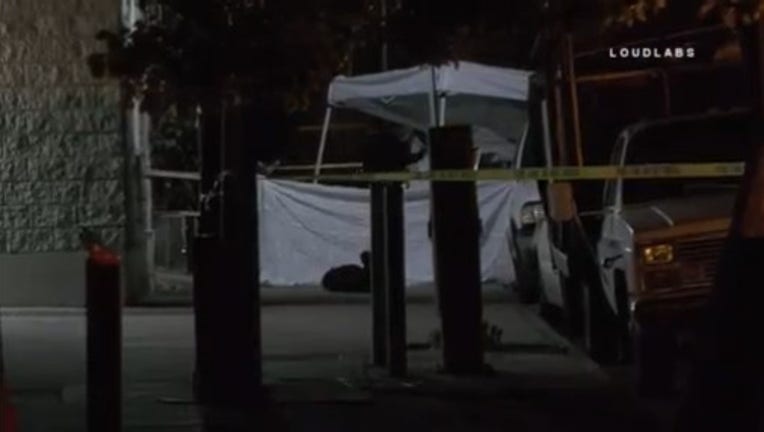 LOS ANGELES - A man in his 40s was killed after being shot in the head Saturday morning in East Hollywood.
The coroner's office has identified him as 53-year-old Roberto Hernandez.
Police responded to the 800 block of North Mariposa, just north of Melrose Avenue, about 12:20 a.m. and located Hernandez dead at the scene, according to the Los Angeles Police Department.
A motive for the shooting is under investigation and a detailed description of the shooter was not immediately available.
 
This is a developing story