Man in custody suspected of killing co-worker in Paramount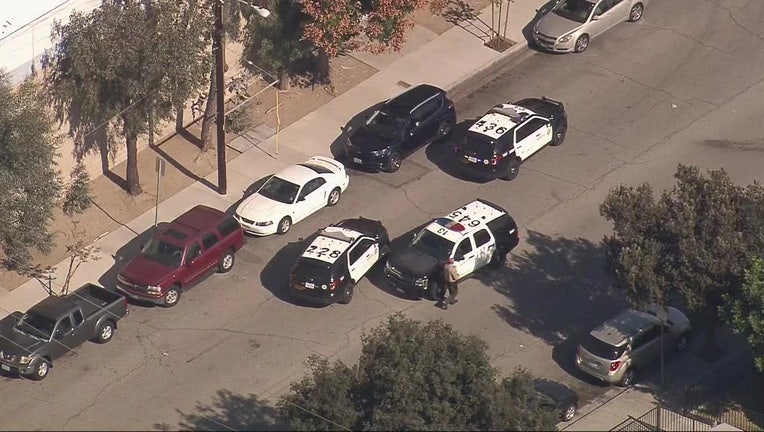 PARAMOUNT, Calif. - A man in his late-50s was taken into custody, suspected of fatally shooting a co-worker in Paramount Friday.
The shooting occurred just after 10 a.m. in the 7800 block of Madison Street, between Paramount Boulevard and Garfield Avenue, according to Deputy Marvin Crowder of the Sheriff's Information Bureau.
Deputies responded to the scene regarding an "assault with a deadly weapon, gunshot victim call," Crowder said. Arriving at the scene, they found a man in his 60s down on the ground inside the location, suffering a gunshot wound to his upper chest.
While still at the scene, deputies learned the possible suspect was still at the location, Crowder said. Deputies then detained the man a short distance from the shooting. It is not known if he was arrested. The department has not released his name.
The victim, whose name was withheld pending notification of next of kin, died at the scene.
Anyone with information on the case was urged to call the Sheriff's Homicide Bureau at 323-890-5500, or Crime Stoppers at 800-222-TIPS.