'Magician Quarantine Kit': Small businesses find innovative ways to generate income during COVID-19 crisis
STUDIO CITY, Calif. - Brent Geris can make a lot of magic happen, but so far he hasn't figured out a way to make the coronavirus epidemic disappear.  
Geris, a professional magician who's been perfecting the art of prestidigitation since he was 8-years-old, he owns the popular Magic Apple shop, in a strip mall in Studio City.
RELATED: Stay up to date on all coronavirus-related information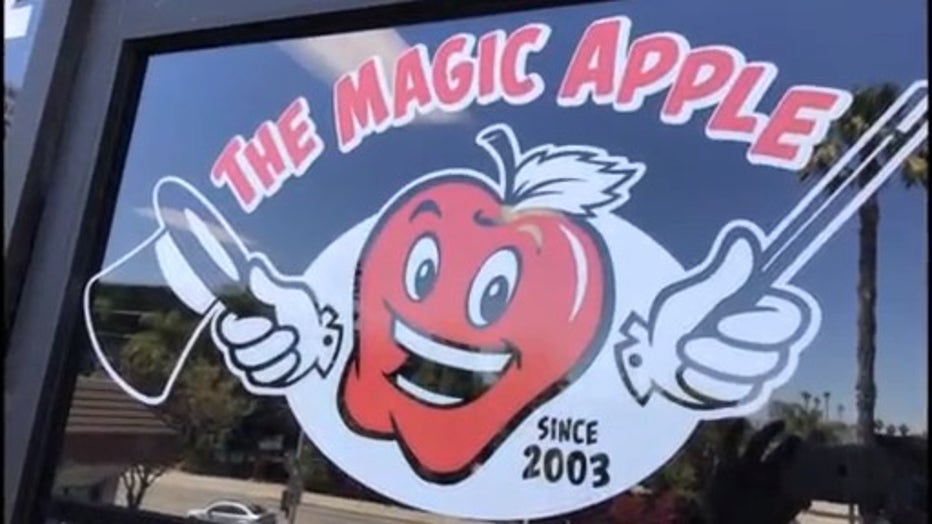 He's been operating it for almost 20 years, along with performing magic and teaching it.  It's a unique business, packed with tricks, gags, gifts, even books on Magic. It's been tough, being shut down, as you can imagine, but Brent has innovated. 
Get breaking news alerts in the FOX 11 News app. Download for iOS or Android.
He's been hosting live Instagrams at 11 am every day, his IG name is ''magicapplestore''  and he's marketing a $25 ''Socially Distant Magic Kit'' online, with free shipping which has been popular for kids and adults.  
You can check it out at www.themagicapple.com  
Brent, like so many, is trying his best to stay positive while wondering what the future holds. He's not alone.   Here at FOX 11, we've reported on so many small businesses fighting to survive. 
This is another example of the steep cost of this pandemic beyond the tragic loss of lives.