Doubt declared about Long Beach suspect's mental competency in sexual assault case
LONG BEACH, Calif. (CNS) - Criminal proceedings were suspended Tuesday after a doubt was declared about the mental competency of a man accused of attacking a woman from behind and lifting her dress on a Long Beach sidewalk.
Miguel Avila, 30, is charged with a felony count of assault with the intent to commit a forcible sex crime and a misdemeanor count of sexual battery involving the alleged attack Oct. 20 that was caught on surveillance video.
Rebekah Pedersen -- who had earlier criticized the decision by the District Attorney's Office not to immediately file a felony case against Avila - - told reporters outside the Long Beach courthouse Tuesday that she was walking on a sidewalk when she felt her dress being lifted in broad daylight.
"And I'm being grabbed on to by my hips, and so I turned really quick to try to break his grip, kind of elbow him a little bit, and next thing I know I'm doing like a 360 and then, you know, fall to the ground, and then I think I yelled some profanities," she said, noting that she believed a man who was sitting nearby tried to pepper-spray her assailant.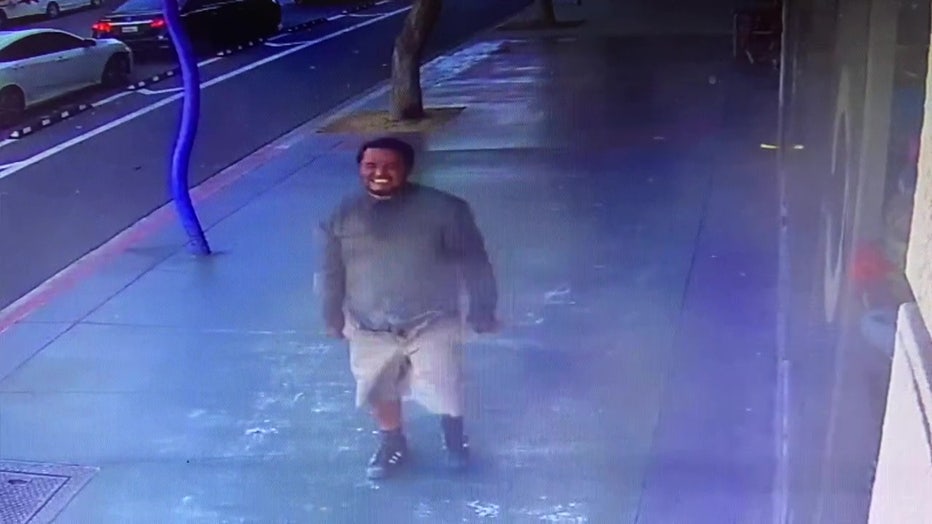 She said her knees were scraped and her phone was broken in the course of the attack.
PREVIOUS COVERAGE: 
When asked about Avila's mental status, she said, "I mean, what person in their right mind thinks you can just walk up to some girl, walk up behind them, lift up their dress and whip their genitals out? I mean, obviously he's not mentally well, but I don't think that's a good enough excuse to keep him out of prison ... He needs to be locked up forever."
Figueroa is accused of attacking the woman around 2 p.m. Oct. 20 near Linden Avenue and East Broadway. Surveillance video showed the victim walking on a sidewalk in a dark dress, passing a man who is sitting on the sidewalk. After she passes by, the man stands up and begins following her, eventually grabbing and lifting her dress from behind before she falls to the ground. A witness nearby approached the man as he tried to leave, but the suspect ran away.
Avila was arrested later that day by Long Beach police, and has remained behind bars since then, jail records show.
The Los Angeles County District Attorney's Office had initially declined to file a felony case against Avila and instead referred the matter to the Long Beach City Prosecutor's Office, which charged him with misdemeanor counts of sexual battery and vandalism.
But the City Prosecutor's Office later urged the District Attorney's Office to reconsider the case, eventually prompting the District Attorney's Office to file the more serious felony count.
"In light of new evidence, we have taken decisive action to ensure that those who commit serious sex crimes are held accountable. I commend the victim for her bravery in coming forward," District Attorney George Gascón said in a statement announcing the felony charge that was filed Nov. 3.
In opting to reconsider the case, the District Attorney's Office had noted that it had been "carefully reviewed previously" but that it would review the evidence and interview a witness that had been located after its initial decision.
A progress report hearing for Avila is scheduled for May 14.
Pedersen said she thought it is "really frustrating to hear that they want to put six months' time effort into this man's case when they wouldn't even put that much effort into finding out if he actually committed a misdemeanor or a felony," adding that she believes they want to "spend more time and effort on helping him than they did on wanting to prosecute him for what he actually did to me."