LAX power outage disrupts TSA screenings, departing flights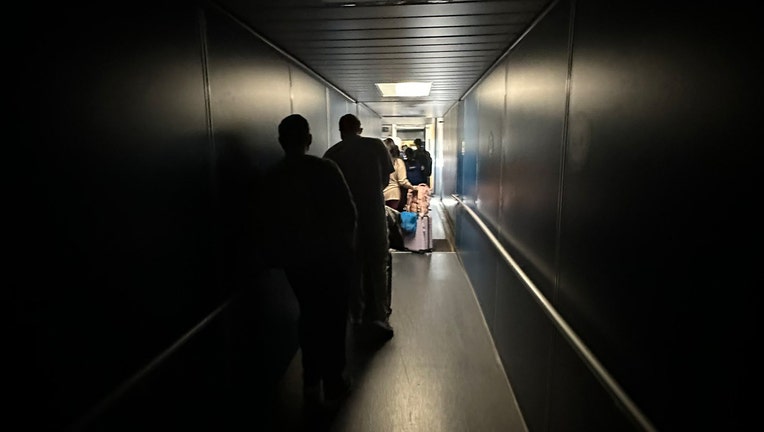 article
LOS ANGELES - The Los Angeles International Airport experienced a power outage Wednesday afternoon that impacted most terminals, bringing integral operations like TSA security screenings to a halt for nearly an hour as crews with the Los Angeles Department of Water and Power worked to solve the issue.
The outage was reported around 2:30 p.m., with airport officials saying most terminals were affected and that some departing flights could be impacted due to the lack of power to operate jet bridges. This also prompted TSA to pause passenger screening during the ongoing outage. 
Several people on social media shared photos of black screens at terminals, and even blacked out walkways between the terminal and plane.
SUGGESTED:
According to FlightAware, 140 delays and 64 cancelations were reported as of 3:15 p.m. It's unclear how many of those delays and cancelations were due to the power outage at LAX.
The airport tweeted around 3:45 p.m. that power had been fully restored and all operations are resuming as normal.
The cause of the outage remains under investigation, but LADWP officials said in a tweet this was not related to a rolling blackout.
City News Service contributed to this report.