LAPD cracking down on illegal break-in parties that pose health risk during pandemic
LOS ANGELES - The Los Angeles Police Department is cracking down on illegal break-in parties that have been causing an uproar throughout the San Fernando Valley the past several months.
Not only do young partygoers break into vacant homes that are usually up for sale and trespass, but LAPD says the parties pose a significant health hazard during the current COVID-19 pandemic.
Exclusive FOX 11 video of the parties along with video that has even been posted online, show partygoers crammed into the house turned party scene, most not wearing face masks or social distancing.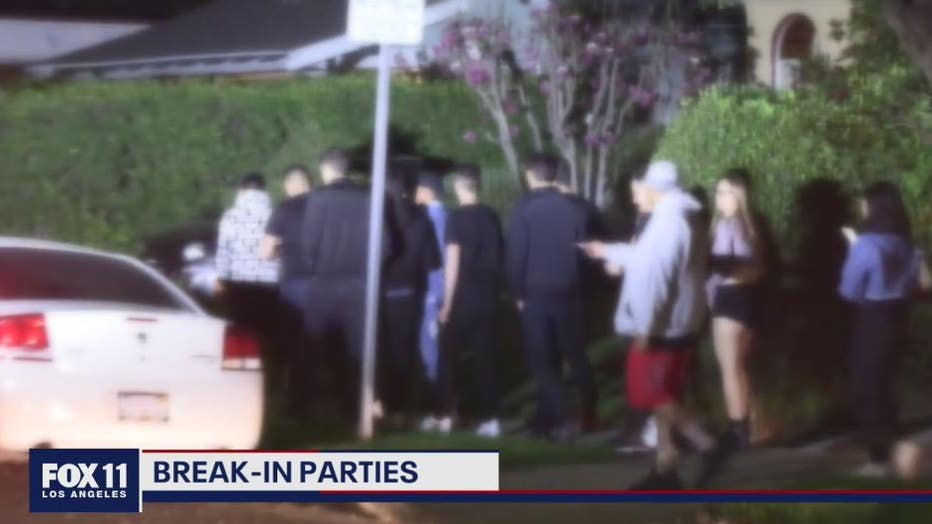 Investigators say the crowd, mostly teenagers, pay an admission price of $10 to gain entry for an out of control party.
LAPD officers says drugs, alcohol and underage drinking are all part of the party scene. And undercover video also appears to show partygoers "huffing," inhaling from balloons filled with nitrous oxide.
These break-in parties have targeted several vacant homes in areas such as North Hills, Granada Hills and Studio City. During an LAPD raid earlier this month in North Hills investigators arrested Jonathan Perez, the alleged ring leader of the illegal parties.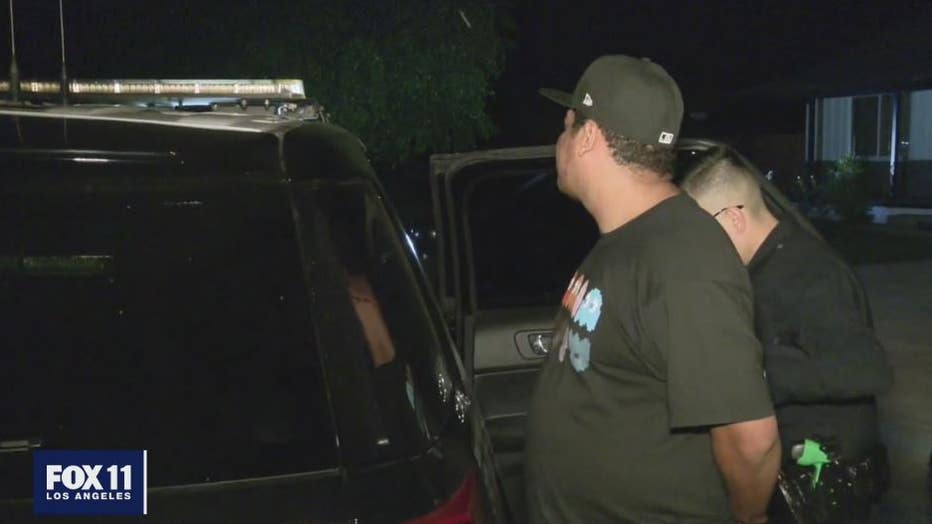 Police say Perez is facing several charges, all of which he denies to our FOX 11 cameras. Perez claims he is just a promoter who goes where he is told.
LAPD Sergeant Jeff Cortina says the arrest of Perez is a big step in shutting down these parties and enforcing the mayor's directive against mass gatherings, especially involving young people who now account for more than half of the recent hospitalizations from the COVID-19 pandemic in LA County.
Get breaking news alerts in the FOX 11 News app. Download for iOS or Android.