LAFD investigating 'suspicious' fire in Pacoima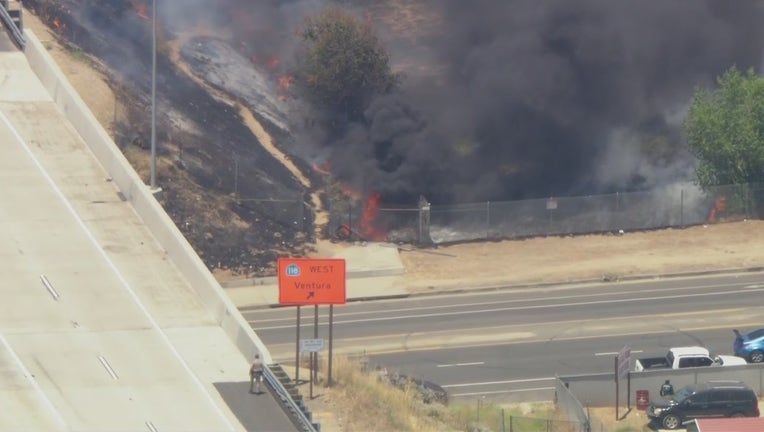 article
LOS ANGELES - A "suspicious" grass fire burned about three acres near the Foothill (210) Freeway in the Pacoima area Wednesday before a series of coordinated water drops halted the march of the flames without any injuries or structural damage reported.
The fire was reported about 12:55 p.m. in the 12300 block of West Van Nuys Boulevard alongside the freeway, according to the Los Angeles Fire Department. The fire generated a large amount of smoke, and the LAFD responded with a barrage of runs by water-dropping helicopters, which assisted ground crews in halting the flames.
The spread of the fire was largely halted within about 30 minutes, but it continued creeping, eventually covering three acres within an hour.
SUGGESTED: Vehicle fire spreads to brush in Elysian Park
The cause of the fire was under investigation, but an LAFD spokesperson said the blaze was "suspicious" in nature. Los Angeles Police Department investigators were called to the scene to assist in the examination of the fire's cause.