LA residents can apply for coronavirus prepaid debit cards starting Tuesday
LOS ANGELES - Low-income Los Angeles residents and those whose earnings have fallen during the coronavirus pandemic will be able to apply for prepaid debit cards beginning Tuesday.
The program will provide debit cards with $700, $1,100 or $1,500 to residents with incomes below the federal poverty line prior to the Safer at Home orders or if they've fallen into "deeper hardship" from reduced work hours or income being cut by at least 50%, Mayor Eric Garcetti said Monday during his daily coronavirus briefing.
RELATED UPDATE: Website for Angelenos to seek prepaid debit cards crashes after going live Tuesday
People can apply for the debit cards at hcidla.lacity.org or by calling 213-252-3040 starting at 8:30 a.m. Tuesday. The application deadline is 4:30 p.m. Thursday.
Garcetti said people who are beneficiaries of federal and state assistance can still qualify, as long as income requirements are met.
Cards will be available to people regardless of citizenship. People who apply and don't receive a card will be kept on a waiting list, Garcetti said.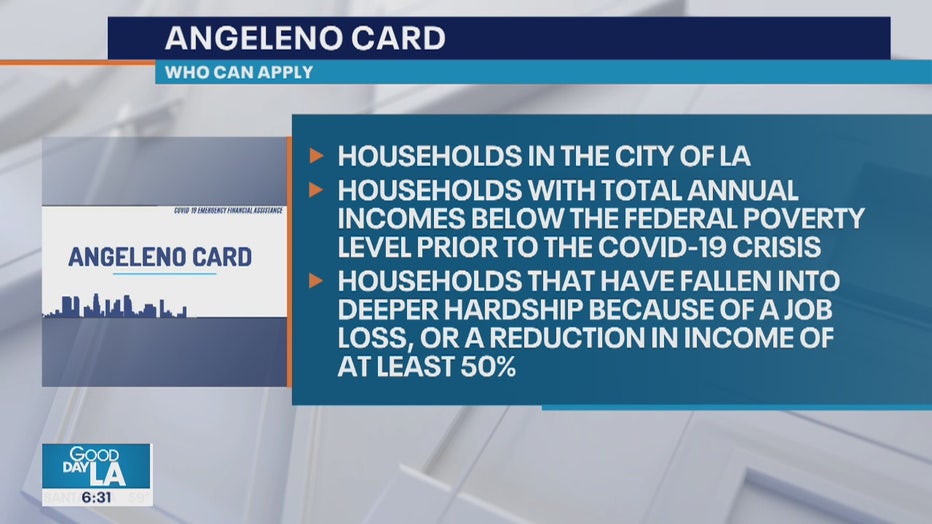 The no-fee debit cards are being provided through the nonprofit Mayor's Fund for Los Angeles as well as Accelerator for America in partnership with Mastercard.
RELATED: CoronavirusNOW.com: FOX launches national hub for COVID-19 news and updates.
Both nonprofit organizations are independent from the city's funds. Garcetti is a co-founder of Accelerator for America, which bills itself as finding and developing solutions to economic insecurity and sharing them with cities.
Gift cards financed by the Mayor's Fund for Los Angeles for people who needed groceries were made available last week and were gone within four days, Garcetti said.
Garcetti said he and his staff have been speaking with mayors around the nation, and they are monitoring areas where the pandemic began, specifically Wuhan, China and South Korea, to find examples of how to best lift restrictions prompted by the coronavirus outbreak.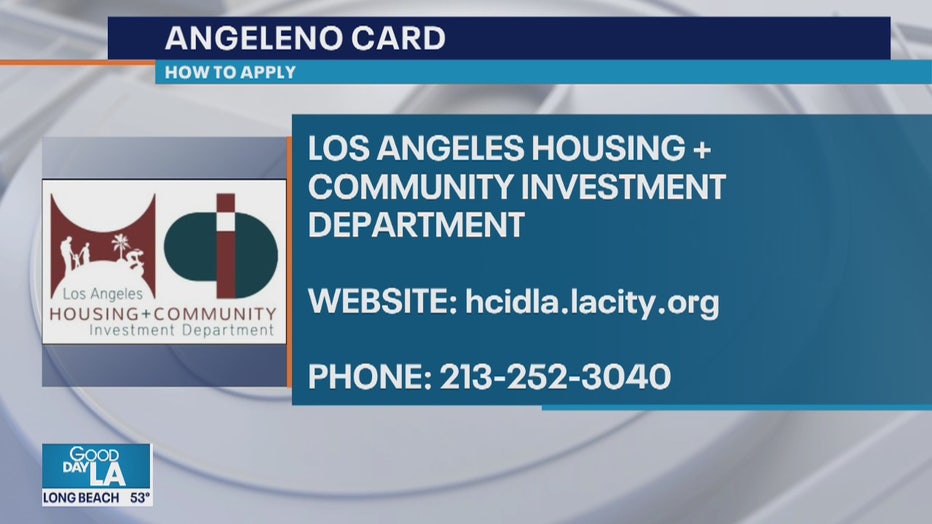 RELATED: Learn how you can take action to help prevent the spread of COVID-19
Garcetti said he would provide more information on plans to get the economy started again and getting people back to work in the near future.
The mayor's office unveiled a new website Monday seeking to correct any misinformation on the coronavirus. The page is a list of frequently asked questions where people can get information on enforcement of the emergency orders and consumer information.
The website can be found at corona-virus.la/covid-19-myths.
There were 113 new coronavirus cases among Los Angeles residents Monday, bringing its total to 4,205. There were 252 new cases in Los Angeles County, increasing its total to 9,433.
Get breaking news alerts in the FOX 11 News app. Download for iOS or Android.
There were 39 new deaths related to coronavirus in Los Angeles County reported Monday, increasing the total to 324.