LA County Supervisors propose $25 hourly wage for hotel, theme park workers
LOS ANGELES (CNS) - Los Angeles County Supervisor Janice Hahn proposed Tuesday that larger hotels and theme parks in unincorporated areas be required to pay their workers a minimum of $25 an hour.
Hahn read her motion into the record near the end of Tuesday's Board of Supervisors meeting, stressing that it would not be considered until the board returned from its August recess on Sept. 12.
"Many employers are paying their workers wages that are too low for them to make ends meet in L.A. County, and it's low wages that are driving poverty and is a leading factor in homelessness and housing insecurity," she said. "And too many people in our communities are working full time jobs but they cannot pay their rent."
Her motion would direct county attorneys to draft an ordinance that would require hotels in unincorporated areas with more than 60 rooms, along with theme parks, to pay workers a minimum of $25 per hour. The proposal is mirrored after similar ordinances being considered by the cities of Los Angeles and Long Beach. Once the ordinance is drafted, it would have to return to the board for a final vote.
PREVIOUS COVERAGE:
"A $25 minimum wage, up from the current minimum wage of $16.90, would not make these workers rich, but it would make their lives a little easier and may mean that they don't need to work multiple jobs to stay in their homes, and they might be able to afford to live in the same place where they work.
She said her proposal -- seconded by Supervisor Lindsey Horvath -- would call for the wage to increase to $30 by 2028, followed by cost-of-living adjustments thereafter.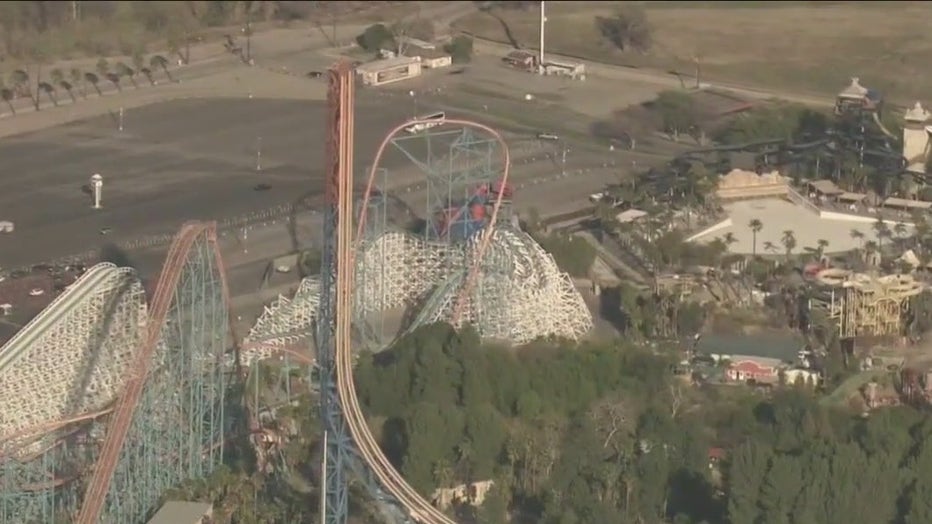 Hahn said she anticipates "push-back" from the business community, but said, "I'm of the mind that an industry as profitable as the tourism industry in Los Angeles County should pay their workers enough that they can survive in L.A. County."
When Councilman Curren Price introduced the motion for a Los Angeles city minimum wage in May, it was met quickly with criticism by Southland business leaders. The Valley Industry and Commerce Association issued a statement saying it would place "yet another burden on a tourism industry that has finally began to recover after years of hardship."
"Implementing a $25 minimum wage in the next few months would not give businesses nearly enough time to plan for the sharp increase in costs they will be facing," Stuart Waldman, president of the association, said in a statement.
He added that the motion would most heavily impact "mom and pop" and minority-owned businesses.
Officials from the California Hotel and Lodging Association, the Asian American Hotel Owners Association and Hotel Association of Los Angeles issued a joint statement calling the city plan a "short-sighted, industry- specific mandate for political gain, that ignores accepted living wage polices and far less pay for teachers and city workers."
"Why is it that city leaders push onerous financial burdens on our still fragile hospitality community, without demanding similar pay for Los Angeles teachers and city staff?" said Lynn Mohrfeld, president and CEO of the CHLA. "It is proposals like these that have led to the city's reputation as a difficult place to do business and to work. Enough is enough. L.A. leaders have to do better."