LA County Board tells Sheriff Villanueva not to close Altadena, MDR stations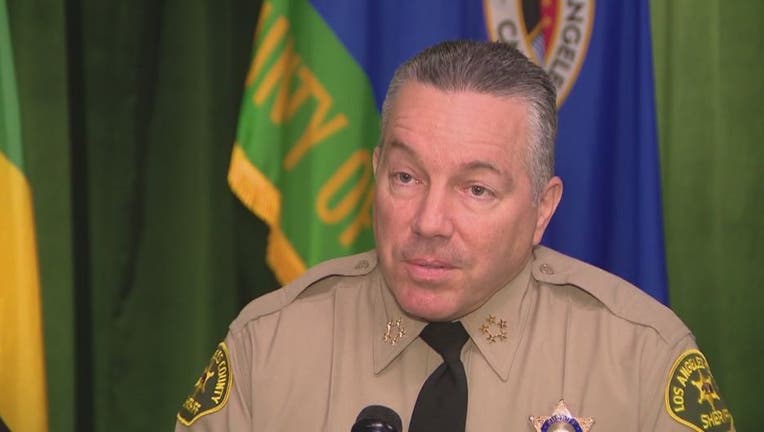 LOS ANGELES - The Los Angeles County Board of Supervisors unanimously voted on Tuesday to halt Sheriff Alex Villanueva's plans to close his department's Altadena and Marina del Rey stations.  
RELATED: LA Sheriff to close down two stations amidst $400 million budget deficit
Supervisor Mark Ridley-Thomas brought an urgent motion directing the sheriff to immediately cease his efforts to shut down the stations -- revealed during a coronavirus briefing last week -- and get him to work alongside the county on other ways to close the department's budget gap.  
"It is unclear how and why these stations were selected forclosure," Ridley-Thomas said, adding that the sheriff never presented those options to the board or CEO for any discussion or analysis. "This type of unilateral and unfettered action ... could have far-reaching, absolutely unnecessary, and unanticipated impacts."  
Get breaking news alerts in the FOX 11 News app. Download for iOS or Android.
The motion also called on the sheriff to collaborate on a solution to an estimated $89 million deficit.  
The board vote is not certain to have the desired effect Villanueva, who has resisted earlier attempts -- including a lawsuit filed against him by the board -- to rein in his authority as an elected official.  
Villanueva also threatened to shut down the Parks Bureau and cut detectives from key bureaus, among other plans.
However, he has repeatedly promised that the patrol deputies in Altadena and Marina del Rey would remain on the job and visible to residents and that personnel cuts there would come at the administrative level.  
Supervisor Janice Hahn pointed out that the Marina station oversees harbor master and boat patrols she views as critical to public safety in that community.  
"Closing stations should be an absolute last resort," Hahn said.  More than one longtime resident sang the praises of the Marina del Rey deputies.  
"We need our station and deputies in the close proximity to our community," said Lorinee Jackson, a lifelong resident of the unincorporated community of View Park.
"Knowing we can count on the Marina del Rey station to be there for us when we need help completes our community."  
Another woman who has lived in the community since 1973 and has owned a health food store and restaurant there for decades urged the board "to fairly and equitably have all citizens absorb the reduced funding."  
The board has a public hearing scheduled Wednesday on its $35.5 billion recommended spending plan.
The sheriff told reporters Monday that he will make some announcements about his own budget on Wednesday, but it was not immediately clear whether he intends to do so at the board's hearing.  
The sheriff has argued that the $3.5 billion he has been allocated by the county -- in a budget still subject to changes -- is $400 million short of what he needs to run the department.  
Supervisor Kathryn Barger said that she was "astounded" by Villanueva's announcements about planned cuts and closures, which she speculated were made to underline his own authority.  
"The sheriff has refused to sit down and address better ways to address the deficit," Barger said.