Gascón: LA City's Curren Price used public money on woman's medical benefits while married to someone else
LOS ANGELES - Authorities announced Tuesday Los Angeles City Councilman Curren Price is facing corruption allegations, including using public money for medical benefits for a woman while he was married to someone else. 
On Tuesday, Price was charged with embezzlement, perjury and conflict of interest.
According to a statement released by Los Angeles County District Attorney George Gascón, Price allegedly pulled more than $33,000 in city money for medical benefits for his now-wife while he was married to another woman. In addition, Curren allegedly took a financial interest in projects that he voted on, Gascón said.
"This alleged conduct undermines the integrity of our government and erodes the public's trust in our elected officials," Gascón said in a press release Tuesday. "We will continue to work tirelessly to root out corruption at all levels and hold accountable those who betray the public's trust."
The allegations prompted Price to immediately step down from committee duties and his role as Mayor Pro Tem. However, Pride did not explicitly say he's leaving his seat with the LA City Council. 
Prior to resigning, Price had attended the City Council's scheduled meeting Tuesday morning. Price's office issued the following statement in response to the allegations against the City Councilman:
"We have not seen the charges filed against Councilmember Curren Price. It's highly unusual for charges like this to be brought up against a sitting City Councilmember without any prior notice or discussion.
Curren Price is a longstanding public servant who has given his life to the City of Los Angeles.  He looks forward to defending himself once he's had an opportunity to address these charges."
Price represents LA's 9th District, which covers South Los Angeles and Exposition Park. Prior to getting a seat with the LA City Council, he was with California's state Assembly and state Senate.
Controversy and allegations of corruption continue to haunt the City Council, with Price being the latest from City Hall to make headlines for the wrong reasons. This comes months after Mark Ridley-Thomas was found guilty of bribery. Back in 2022, City Hall received backlash after then-City Council president Nury Martinez, Councilman Kevin de Le León and Councilman Gil Cedillo were all involved in a leaked audio of a conversation using racist comments. 
The release of the leaked audio led to protests and Martinez stepping down from the City Council altogether. Cedillo's term with the City Council ended in December 2022.
In addition to the scandals, Price is the fourth councilmember to be indicted in the last for yours, joining Ridley-Thomas, Jose Huizar and Mitch Englander.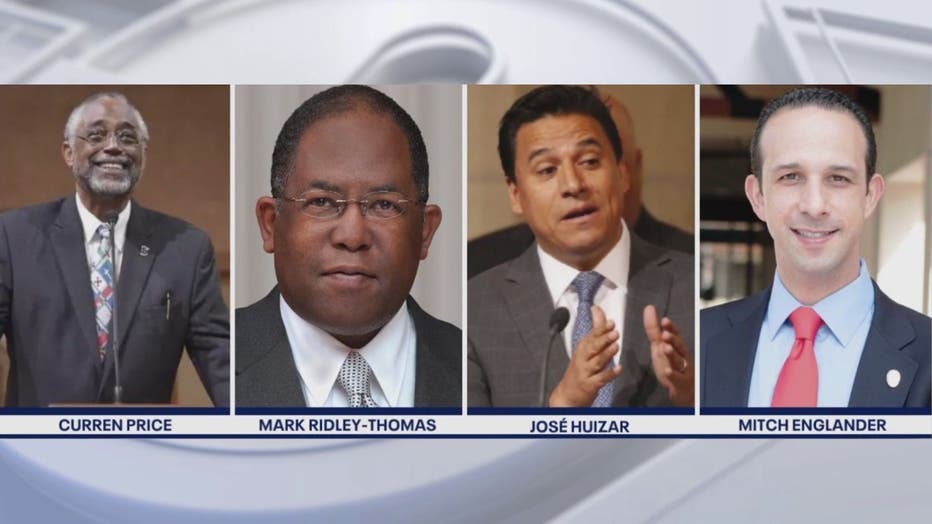 PREVIOUS COVERAGE:
LA County prosecutor Johnathan Hatami took to social media to call on cleaning house at the City Hall. The longtime prosecutor said Price, like Ridley-Thomas, was endorsed by Gascón, Hatami's boss and the man he's running against in the upcoming election for the LA County DA's seat.