Julian Sands described 'chilling' experience of finding human remains during hikes in last interview
The story of Julian Sands' disappearance has been sad from the beginning, but when his remains were found on the mountain he was hiking last month, it turned downright tragic.
In light of the prolific actor's death, his last interview has resurfaced – an interview with Radio Times in which he discussed hiking. He even revealed what it felt like to come across human remains in the mountains.
SUGGESTED:
Sands, who had been acting steadily since the early '80s and is known for movies like "A Room with a View" and "Arachnophobia," was also known for his immense love of hiking.
"I've found spooky things on mountains, when you know you're in a place where many people have lost their lives, whether it be on the Eiger or in the Andes," he recalled to the outlet. "You may be confronted with human remains and that can be chilling."
He continued, "It's not necessarily supernatural, it's possibly all too natural – what I would call hypernatural. You're in the presence of big nature and big nature is revealing itself in all its power. It can take us over a threshold of hypersensitivity into a realm of natural forces."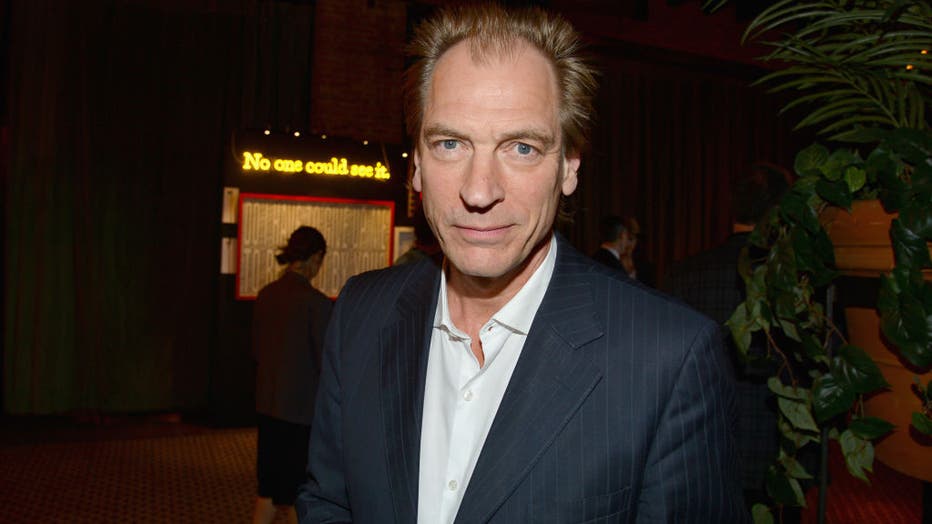 Julian Sands attends The Turtle Conservancy's 4th Annual Turtle Ball at The Bowery Hotel on April 17, 2017 in New York City. (Photo by Patrick McMullan/Patrick McMullan via Getty Images)
Sands left for his last hike on Jan. 13, planning to explore Mount Baldy in southern California. He'd been hiking for decades although, as he admitted, many of his friends had stopped because the activity had become increasingly dangerous over the years.
"Pals I used to climb with have stopped going to the mountains, partly because they find, with climate change, the rock faces have become much more unstable, partly, it's age," he explained. "If you don't really have the desire, the focus for climbing a route, if you're not absolutely committed, it becomes much more dangerous and it's a much more deflating experience."
He said that for him, climbing is "solace and a sort of existentialist self-negation, but equally a self-affirmation… If you can deal with dangerous mountains, you can certainly deal with life as an actor – the two are quite complementary."
Searches for Sands were conducted exhaustively after he went missing in January and continued throughout the months until remains found near Mount Baldy were determined to be his in late June.
In a 2020 interview, he told The Guardian that he was at his happiest when he was "close to a mountain summit on a glorious cold morning."
He also recalled a hike with friends in the early '90s in the Andes during a bad storm in which he almost died, remembering, "We were all in a very bad way. Some guys close to us perished. We were lucky."
His frequent collaborator Mike Figgis told The Guardian in a piece about the actor's death that Sands had talked to him "about the kind of burials where they'd put your body on a mountain, animals would come and eat you and then you'd become part of that kind of cycle".
Gabriel Byrne, an actor and a friend of Sands, also shared an excerpt from the last email he received from him that read, "Most mountaineers understand that the true summit is within. The high point on a peak is simply that, but the experience of the approach, the face or the ridge, up and down, is where true fulfillment is found."
No official cause of death has been determined.