Father of 2 killed, 2 other men critically wounded in Inglewood shooting
INGLEWOOD, Calif. - A father of two lost his life and two other men were critically wounded after gunshots rang out in Inglewood late Tuesday night.
The shooting was reported around 10:30 p.m. in the 900 block of Rosewood Boulevard, near the intersection of Arbor Vitae Street and Inglewood Avenue.
Arriving officers with the Inglewood Police Department found three men suffering from various gunshot wounds. One of the shooting victims, identified by family members as 48-year-old Jose Guadalupe Valenzuela, was pronounced dead at the scene. Two other men were taken to the hospital in critical condition and their names have not been released.
Valenzuela's sister, Maria Rodriguez, told FOX 11 her brother was a hard worker, was friendly was a good brother to her, and that he didn't have any enemies.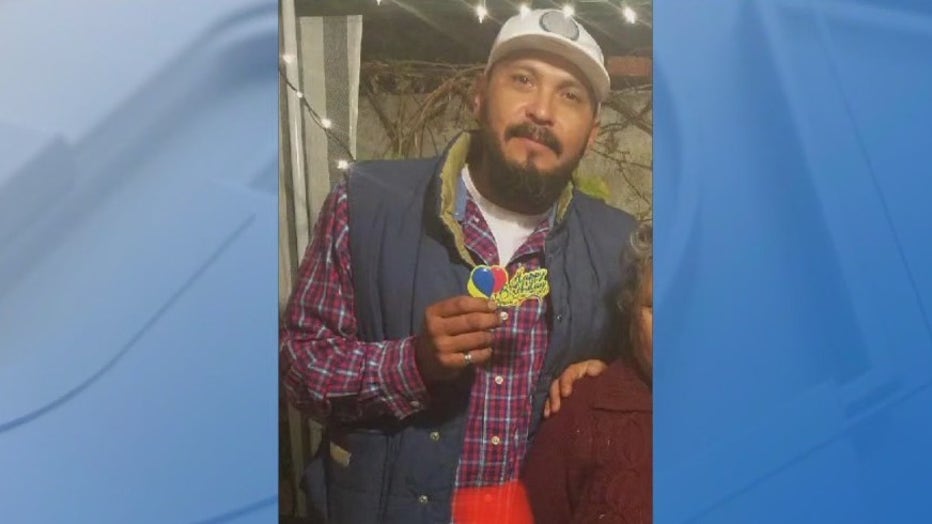 Jose Guadalupe Valenzuela was identified by family members as the man killed in Tuesday night's shooting. He was a father of two.
"I think this person was looking for somebody else," Rodriguez said.
Investigators were canvassing the area looking for witnesses and clues. They believe the suspect escaped in a silver sedan. 
A GoFundMe has been created to pay for his funeral expenses. 
Anyone with information on the shooting is asked to contact Inglewood PD.