In-N-Out Burger announces new mask policy for some employees
LOS ANGELES - In-N-Out Burger has a new policy prohibiting employees in five states from wearing masks unless they have an approved doctor's note.
According to a new policy issued by the popular fast food chain, it's part of the company's new guidelines that "emphasize the importance of customer service," primarily to show their smiling faces. 
The policy which is effective Aug. 14, is in effect for workers at In-N-Out restaurants in Arizona, Colorado, Nevada, Texas and Utah.
The policy further states this will help "balance two things that In-N-Out is known for – exceptional customer service and unmatched standards for health, safety, and quality."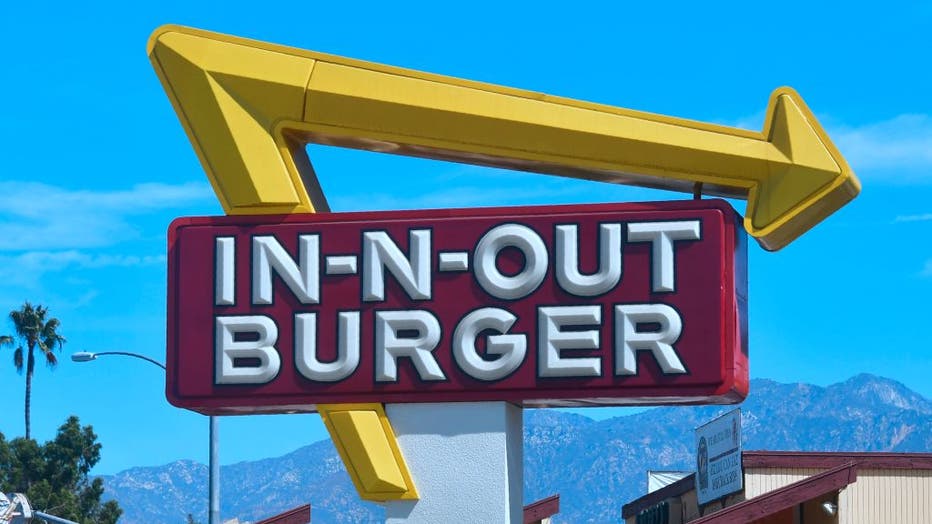 File photo of In-N-Out Burger restaurant in Alhambra, California on August 30, 2018. (Photo by FREDERIC J. BROWN/AFP via Getty Images)
Those employees who refuse will be disciplined "up to and including termination of employment."
In-N-Out told employees that the medical note "should clearly state the reason for the exemption and included the estimated duration." If approved, they have to wear a company-provided N95 mask.
"We are introducing new mask guidelines that emphasizes the importance of customer service and the ability to show our associates' smiles and other facial features while considering the health and well-being of all individuals," the memo said. Employees that have to wear masks, like in the "patty room" or lab technicians," are exempted.
SUGGESTED: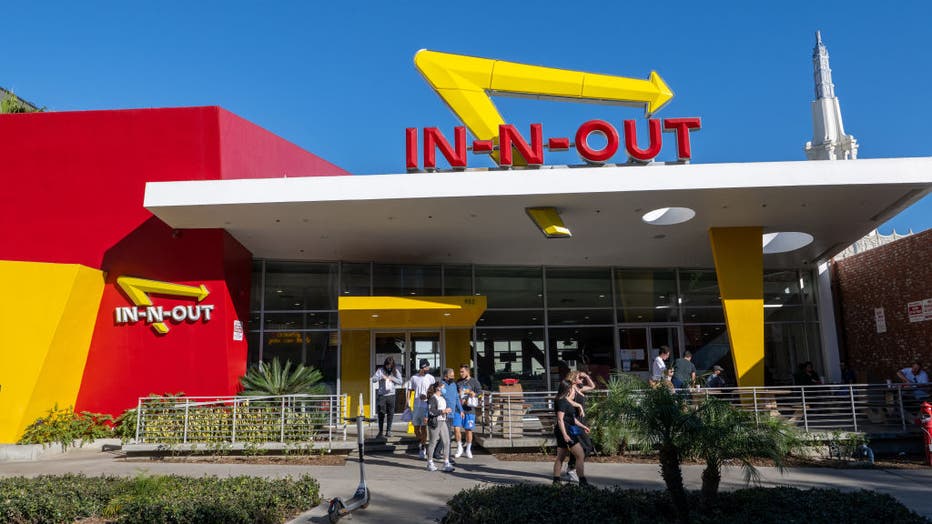 File photo of In-N-Out in Westwood on February 05, 2022 in Los Angeles, California. (Photo by Alexi Rosenfeld/Getty Images)
The memo was first made public by Dr. Lucky Tran on Twitter. Tran later provided a link to the memo that was distributed to In-N-Out employees.
The policy does not apply in California or Oregon, where employers are not allowed to ban masking by employees.
According to California OSHA regulations state, "No employer shall prevent any employees from wearing a face covering, including a respirator, unless it would create a safety hazard."
FOX 11 has reached out to In-N-Out for comment and has not yet heard back.