In-N-Out Burger 75th Anniversary Festival: How to get tickets
POMONA, Calif. - Tickets are now on sale for In-N-Out Burger's 75th Anniversary Festival happening later on this fall. 
The big bash is taking place Oct. 22 at the In-N-Out Burger Pomona Dragstrip. 
Tickets cost $25 for adults and $15 for children ages 3-12.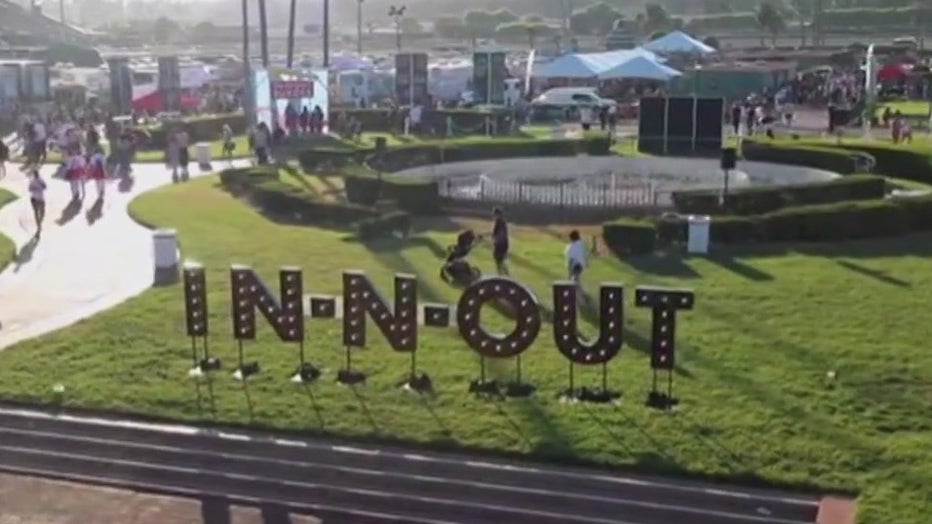 Your admission ticket includes festival admission, drag racing, car show, and carnival rides. There will be In-N-Out cookout trucks and other concessions available for purchasing food and drinks.
SUGGESTED:
The festival is also hosting a fundraising concert called Rock 2 Freedom. Tickets are $75 and include festival admission plus concert admission. The lineup includes In-N-Out owner Lynsi Snyder's band, .48 Special, ZZ Top, and 311.
All proceeds from the concert go to Snyder's Slave 2 Nothing Foundation, which aims to combat human trafficking and addiction.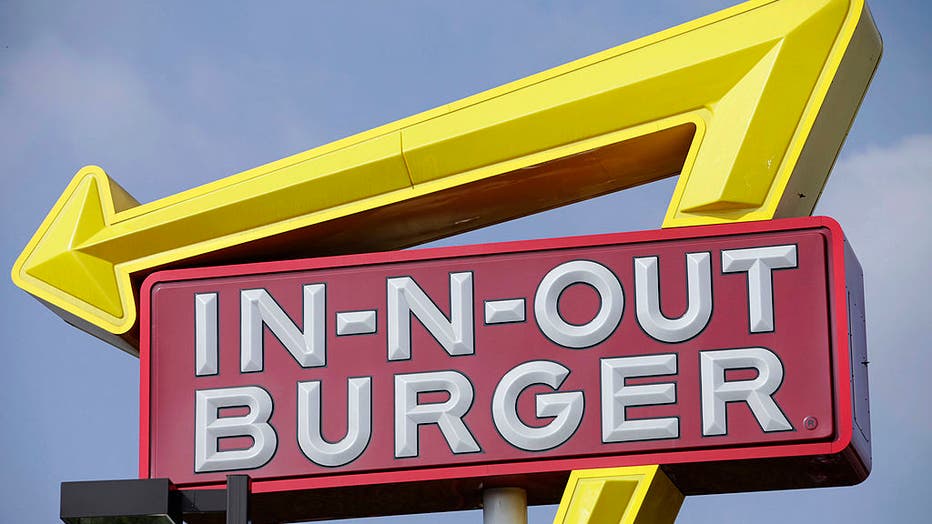 In-N-Out Burger signage stands outside a restaurant in Costa Mesa, California, U.S., on Wednesday, Feb. 6, 2013. In-N-Out, with almost 280 units in five states, is valued at about $1.1 billion based on the average price-to-earnings, according to the
The chain announced the anniversary festival last November when it became the name sponsor of the Pomona Dragstrip. 
"Pomona Race Track is very nostalgic for me because I came here as a little girl to watch my dad race," Snyder said. "It's one of those things that fits right into In-N-Out's culture."
In-N-Out was founded in Baldwin Park in 1948. Since then, it has amassed a cult following with over 330 locations across seven states.
To learn more about the event, tap or click here.