How the coronavirus has affected traffic in and around LAX
LOS ANGELES - You may have been to LAX before when it was very busy and crowded, but if you were there now, you would've been surprised at the few cars on the road and the few passengers in the terminals. The culprit? The Coronavirus.
RELATED: Officials start new plan to give taxis better access to passengers at LAX
If people are scared to travel, there are three we met that are very frustrated. Three women from Brazil told us they came to Los Angeles for the ExpoWest, but the event was canceled just two days before the event was to begin.  The woman were excited about getting information that could help their food company. As they were about to get back on a plane to Brazil, they told FOX 11 that they can't recoup their hotel, airfare, admission, meals and other expenses.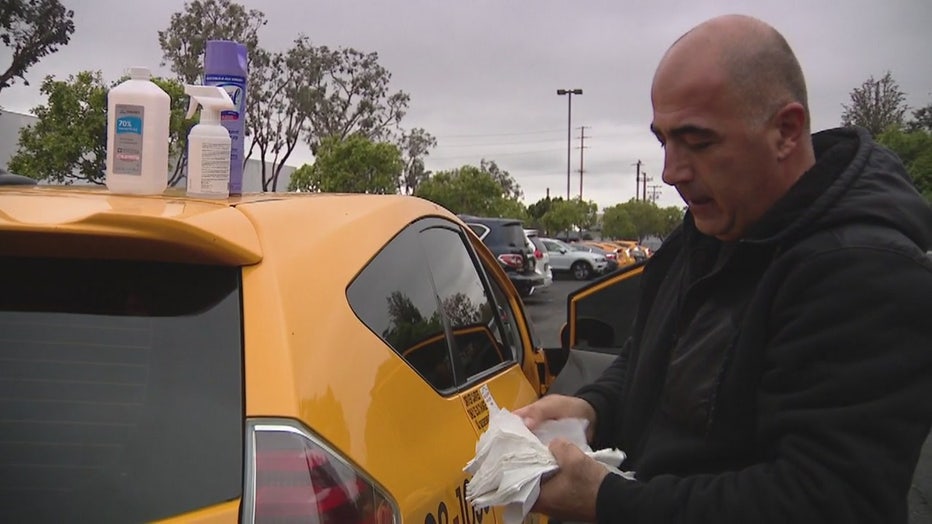 Another issue around the airport is sanitizing. We found cab drivers cleaning cabs with disinfectants, and Yellow Cab told us they're about to roll out a new policy educating their drivers on the coronavirus and how to clean after passengers get out of their vehicles.
 
RELATED: The latest news stories on the coronavirus
FOX 11 also talked with passengers who are taking the same precautions at the airport as they are in the air. They're wiping airline trays and the arms on their seats. They're not taking chances.
Get breaking news alerts in the FOX 11 News app. Download for iOS or Android.