Officials start new plan to give taxis better access to passengers at LAX
LOS ANGELES - Tuesday was the first day of a 90-day experiment at LAX to try to give taxis better access to the passengers coming in and out of the airport. Starting at 8 am Tuesday taxis were positioned in parking structures in the central terminal.
Get breaking news alerts in the FOX 11 News app. Download for iOS or Android.
This is an effort that taxi drivers and Yellow Cab's CEO Bill Rouse hope will improve their business. "You can take a taxi directly out of Terminal 3, out of the Tom Bradley International Terminal, and directly out of Terminals 7 and 8," says Rouse.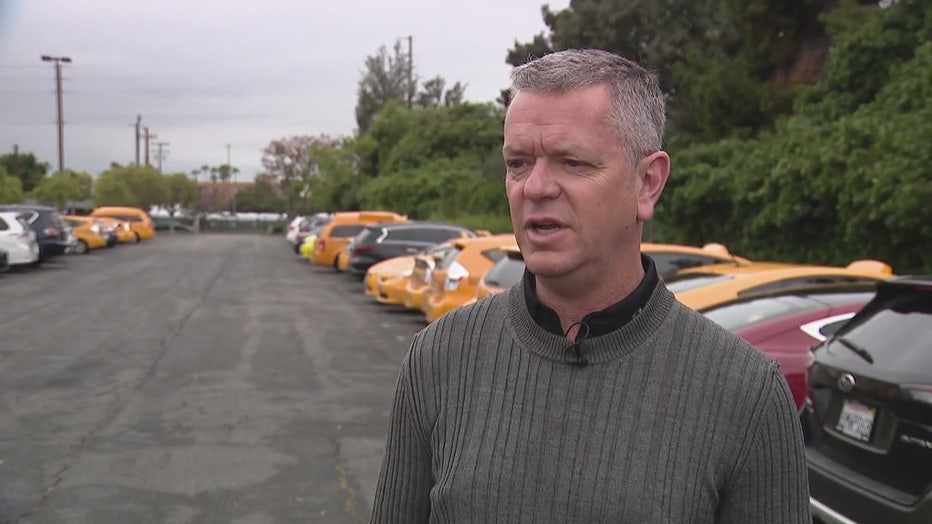 Yellow Cab's CEO Bill Rouse
Rouse thinks the new plan is a step up from moving taxis completely out of the central terminal area and into an off-property lot which is what happened back in October.
Rouse says, "So, when you took away that curbside convenience, a lot of people went to other modes that still picked up curbside and we lost a lot of passengers to those other modes."
Those other modes are referring to Uber and Lyft. Rouse tells FOX 11 that business dropped more than 40 percent. Veteran taxi driver Are Sahakyan has been operating a cab for 19 years. He hopes the change will help, but in the pickup area in the lot opposite Terminal 3, we heard taxi driver Yuri Shoyedman grumbling.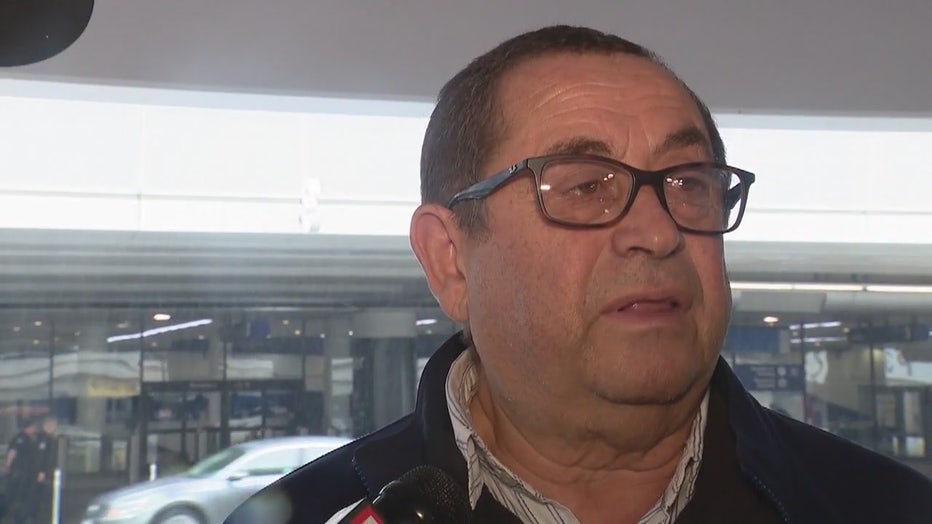 Taxi driver Yuri Shoyedman
There are signs telling passengers where taxis are waiting for them, but taxi driver Jamal Asif isn't a bit happy waiting around with no foot traffic of possible customers. He'd rather be by the curb. 

Meanwhile, Yellow Cab Coop President Martin Manukyan says, "We hope this could bring some business back even though there is this coronavirus. Everything is slow. At LAX every operator is complaining. I hope drivers aren't going to be frustrated by this."
But inside the Terminal 3 Parking Lot, Shoyedman waits for a long time for a passenger. He's not an hourly worker, but the paycheck is all about the numbers of passengers driven and, and on the first day, they didn't seem to show up.
Shoyedman says there are few people traveling and although he waiting for 45 minutes, other drivers waiting for a couple of hours.