Homeless encampment fire spreads to Highland Park strip mall, destroying 2 businesses
LOS ANGELES - An investigation was underway in Los Angeles' Highland Park neighborhood after a fire at a homeless encampment spread to a strip mall and destroyed businesses early Wednesday morning, fire authorities said.
Officials with the Los Angeles Fire Department said the fire started just after 2 a.m. on Avenue 61 and Figueroa Street. Firefighters at the scene said it appeared the fire started on the sidewalk where a homeless encampment was located.
"Somebody came to the fire station and rang the doorbell," LAFD Capt. Eddie Marez said. "We started off with a rubbish fire…and from there, the fire extended to the building."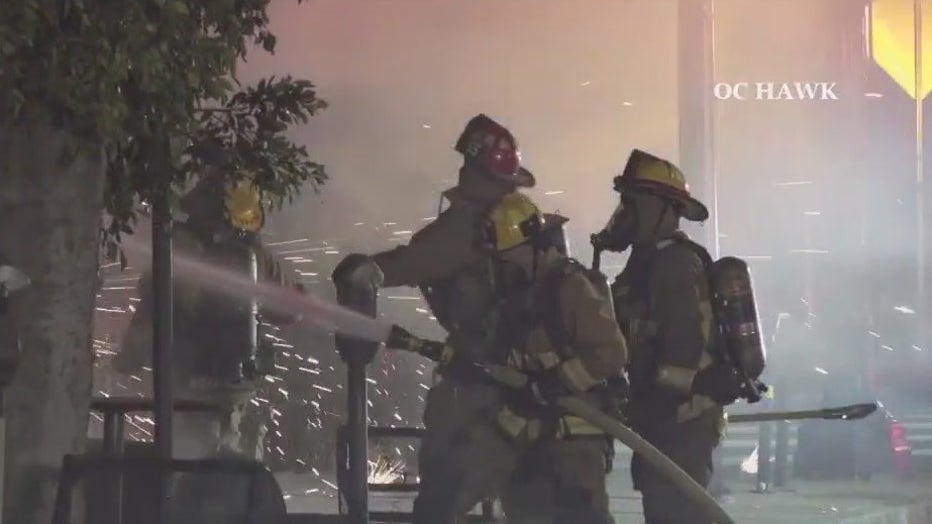 Los Angeles City firefighters said when they arrived, the fire was raging and a row of various items such as tents, shopping carts and furniture were burning.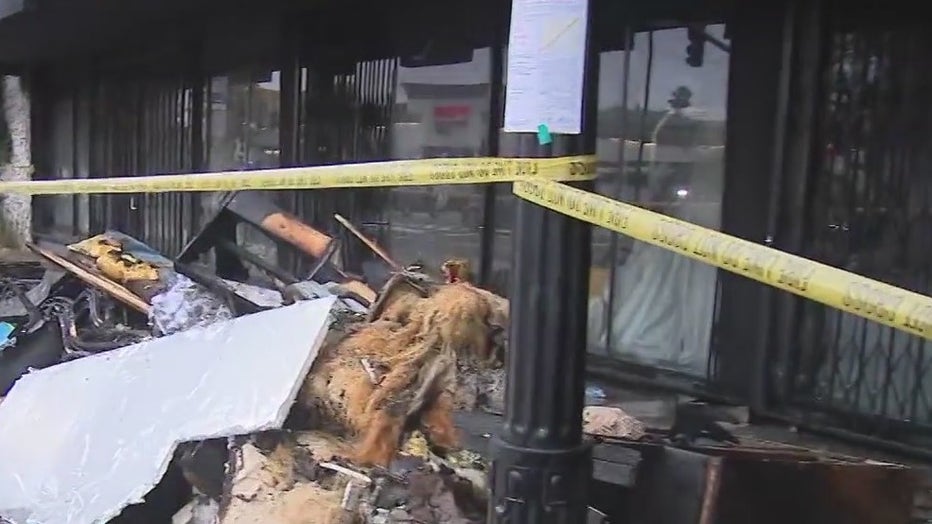 A flyer posted near the scene from the city of Los Angeles notified encampment residents the area was set to be cleared at 6 a.m. Wednesday and they were to remove their belongings.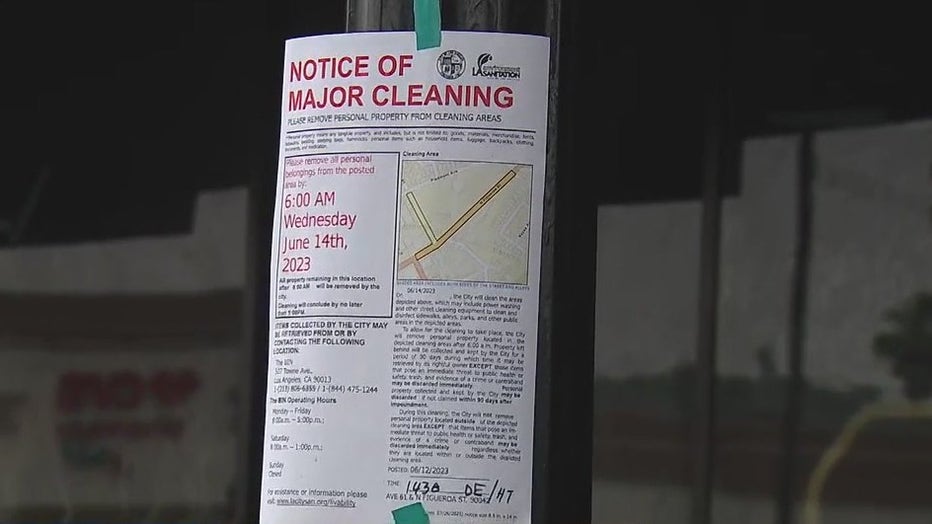 SUGGESTED: Homeless crisis: Over 14,000 people moved into housing within Mayor Bass' first 6 months
A furniture staging company and a second business were destroyed in the blaze.
The fire has been knocked down and arson investigators were at the scene.