Gov. Newsom calls for immediate closure of indoor operations at sectors in 19 California counties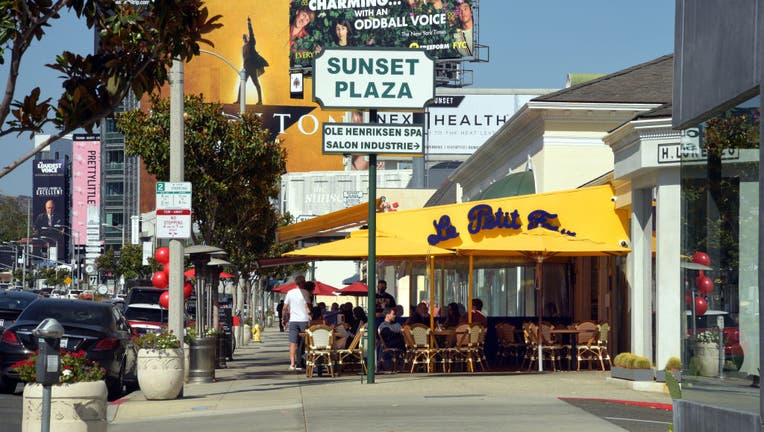 article
SACRAMENTO, Calif. - Gov. Gavin Newsom on Wednesday announced the immediate closure of indoor operations at multiple sectors including restaurants, wineries, and movie theatres in 19 California counties ahead of Independence Day weekend as coronavirus cases continue to spike.
Get breaking news alerts in the FOX 11 News app. Download for iOS or Android.
During Wednesday's briefing, Newsom said the counties that were on the state's county monitoring list for at least three consecutive days were ordered to end indoor operations for the following sectors effective immediately:
• Restaurants
• Wineries and tasting rooms
• Movie theaters
• Family entertainment centers
• Zoos and museums 
• Bars
• Cardrooms
Contra Costa, Fresno, Glenn, Imperial, Kern, Kings, Merced, Sacramento, San Joaquin, Santa Barbara, Santa Clara, Solano, Stanislaus, and Tulare counties were also included in the order. 
RELATED: Interactive Map of Coronavirus Cases
Newsom said the restrictions will be in effect for at least three weeks. 
His decision to "tighten things up," comes just weeks after most businesses have been able to reopen with modifications. Many of California's 40 million residents have been living in quarantine since March 19 when Newsom issued a statewide Stay-at-Home order.
In Southern California, local officials have ordered additional closures ahead of the holiday weekend. 
Beach Closures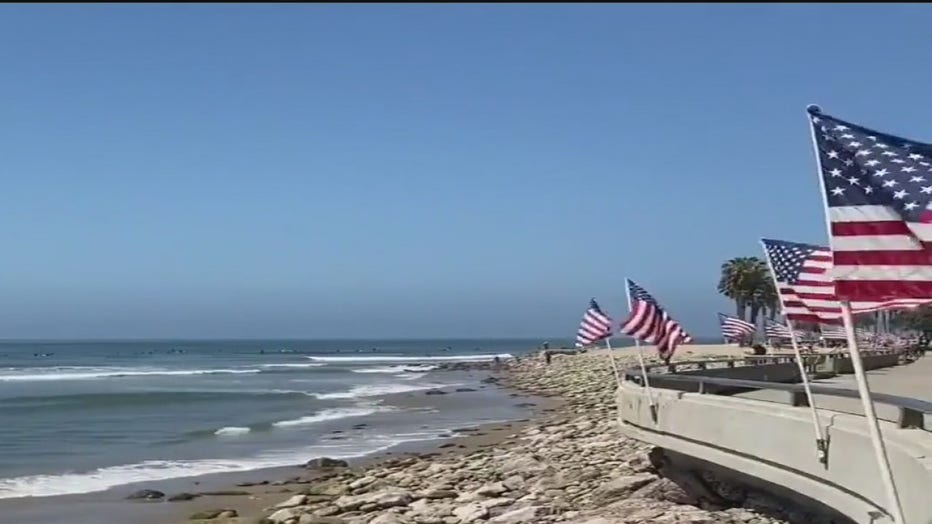 This week, local officials announced beach closures in Los Angeles and Ventura counties to prevent crowding and to slow the spread of the virus.
RELATED: Stay up to date on all coronavirus-related information
In LA County, beach closures were in effect from midnight Friday to 5 a.m. Monday. 
For Ventura County, the beach closures apply from 5 a.m. Friday to 5 a.m. Monday. 
Laguna Beach was the only Orange County beach city to shut down its coastline as of Wednesday afternoon.
Orange County set another daily record for positive COVID-19 cases on Tuesday with 779 cases and 3 additional deaths.
RELATED: Orange County sets another daily record for coronavirus cases
To support local efforts, Newsom announced that:
• All parking facilities at state beaches in Southern California and the Bay Area will be closed for Fourth of July weekend;
• In counties that close local beaches, the state will follow suit and close state beaches;
• Other state parks remain open, with measures in place to reduce visitation and limit overcrowding.
Bar Closures
Just minutes before Newsom's briefing, Orange County ordered all bars, pubs, and breweries that do not offer dine-in meals to close until further notice. 
RELATED: All Orange County bars ordered to close until further notice effective Thursday
With Newsom's latest order, bars in the impacted 19 counties that do not offer meals or have an outdoor space for patrons will be closed. 
On Sunday, Newsom ordered bars to reclose in seven California counties, including Los Angeles. San Bernardino was named one of the other eight counties where the state "recommended" bar closures.
RELATED: Gov. Newsom orders bars to close in several California counties as coronavirus cases rise
Among things not listed on Newsom's closure list includes gyms, churches, retail stores, hair salons and nail salons.
Counties with mandatory closures should consider canceling fireworks shows, and Newsom implored families to be safe, or not to meet at all, over the long weekend celebrating Independence Day. 
"The bottom line is that we are seeing increases that are particularly alarming," Newsom said. "We are doing everything we can to focus on certain sectors of our economy....We're going to bend the curve again." 
Newsom said he hoped that people would follow the rules. 
But if they don't, Newsom said agents from multi-agency strike teams, including the Occupational and Health Administration, Alcohol Beverage Control and the California Highway Patrol, will be out to target "non-compliant" workplaces and "redundant" bad actors. 
In those cases, he said, those business owners will face financial penalties. 
Californians must not get complacent, Newsom said.
A total of 110 people have died in the last reporting period and the positivity rate of the disease has gone from 4.6% to 6% in the last 14 days.
"Every decimal point is profoundly impactful," he said. 
KTVU contributed to this report.