Fullerton man arrested on suspicion of secretly recording girl in park bathroom
FULLERTON, Calif. - An Orange County man was behind bars following accusations of secretly recording a 12-year-old girl in a park bathroom. 
The Orange County District Attorney's Office identified the suspect as 33-year-old Jacob Anthony Arriola, a Fullerton resident. 
The DA's office alleges on Sunday, July 23, the victim went into the bathroom at Valencia Park in Fullerton and Arriola followed her inside where he began recording her. The victim immediately ran out and informed her parents what happened. 
Her parents then confronted Arriola and held him down until police arrived and took him into custody. Not only do investigators say they found a wireless camera that had been hidden in the restroom, but they also found child pornography when looking through Arriola's electronic devices, Now, authorities believe there could be more victims.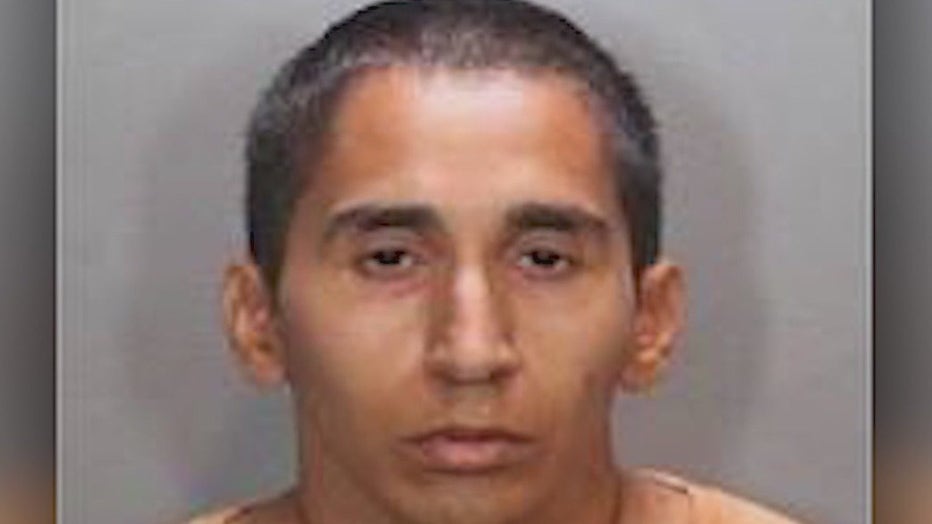 Jacob Anthony Arriola (OC DA)
The DA's office said Arriola was charged with one felony count of possession of child pornography, along with one misdemeanor count each of using a concealed recording device to record someone without their consent, using a minor in the sale or distribution of obscene matter or production of pornography, placing a concealed camera to secretly videotape someone in partial dress and peeping. 
Those with information are asked to contact the OC DA's office or their local police department.