Fresno mass shooting: 6 suspects arrested in backyard party shooting that left 4 dead
FRESNO, Calif. - Police on Tuesday announced the arrests of six individuals accused of opening fire on a family's backyard party in Fresno as they watched football, killing four people and injuring six others. Investigators also named a seventh suspect allegedly connected to the crime, who is still outstanding.
Related:
• Fresno mass shooting: Suspects who opened fire on family watching football, killing 4 remain at large
• 4 dead, 6 wounded during family gathering at Fresno home
Billy Xiong, 25, Anthony Montes, 27, Porge Kue, 26, Johnny Xiong, 25, Pao Vang, 30 and Jhovanny Delgado, 19, were each arrested and charged with murder, attempted murder, gang enhancements and conspiracy to commit murder, the Fresno County Sheriff's Office announced in a post on Facebook.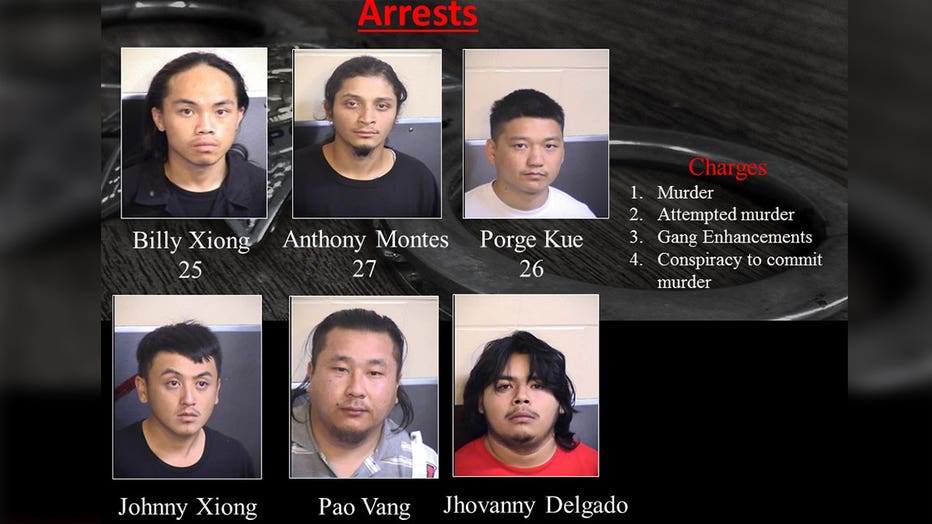 (Fresno County Sheriff's Office)
During the arrests, Fresno police seized 13 firearms, including the guns connected to the shooting, authorities said.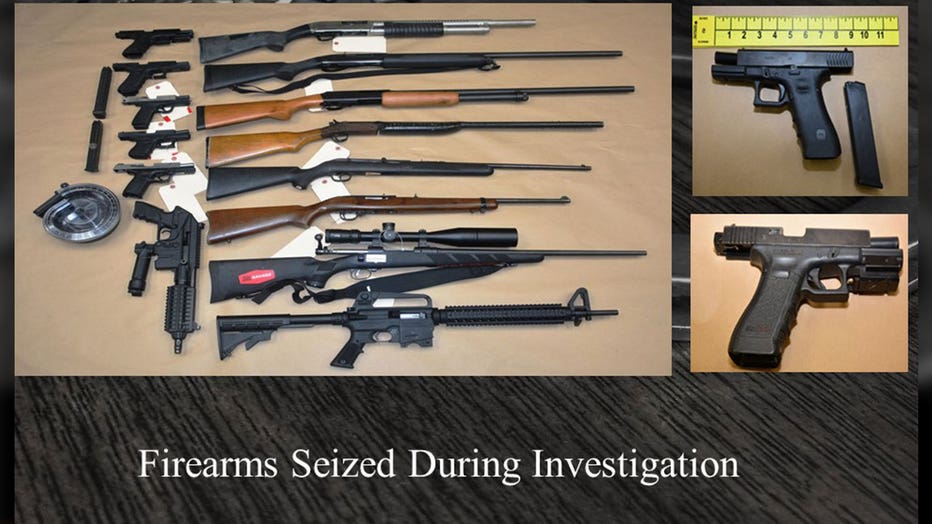 (Fresno County Sheriff's Office)
Detectives are still searching for one man connected to the crime; 23-year-old Sia Vang of Fresno.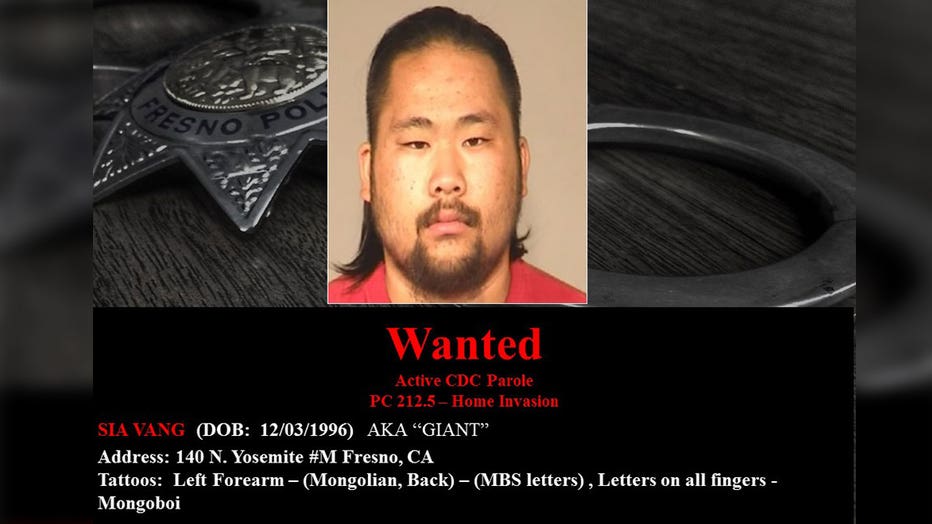 (Fresno County Sheriff's Office)
The November 17 shooting claimed the lives of Kou Xiong, 38, Xy Lee, 23, Phia Vang, 31, and Kalaxang Thao, 40. Fresno Police Chief Andrew Hall said the house, located in the 5300 block of East Lamona Avenue in a majority-Hmong neighborhood, was deliberately targeted.
In a press conference Tuesday, Hall said the six suspects were members of the Mongolian Boys Society gang, and that the shooting was a retaliation against the Asian Crips gang, a group believed to be responsible for an attack a day earlier that left one of the Mongolian Boys Society members dead.
The six men in custody are held on $11 million bail each, Hall said.