Family of Freddy Perez continues to search for answers six months after his death
MISSION HILLS, Calif. - A vigil was held Monday for a Granada Hills man who was killed in a hit-and-run crash while riding his motorcycle in Mission Hills six months ago. 
Freddy Perez, 30, was killed the evening of July 16, 2022, when a black truck that was driving westbound on Rinaldi Street collided with him in the westbound lanes of traffic, west of Sepulveda Boulevard, police said.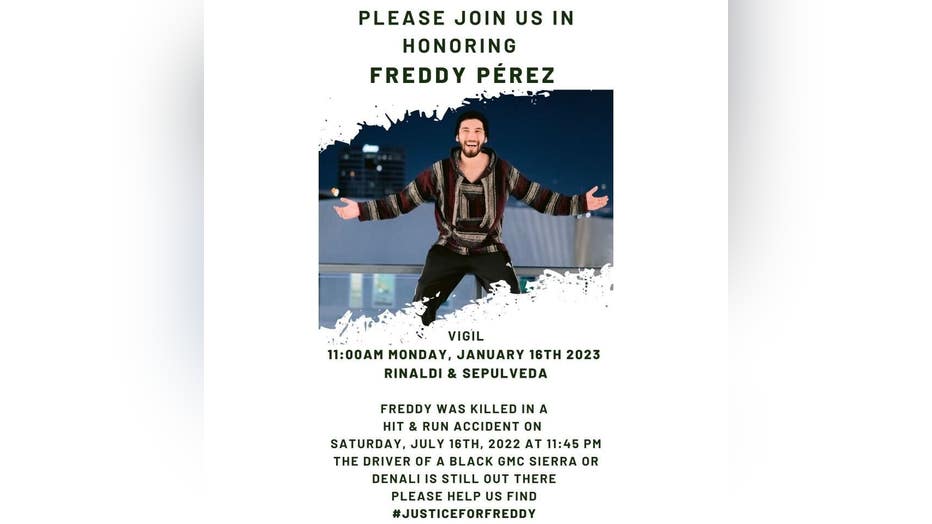 The truck continued westbound on Rinaldi onto the 405 Freeway without stopping.
Paramedics pronounced Perez dead at the scene. He was just one block away from home.
"He was selfless. He was full of life," said his older sister Lizzette Perez. "His smile filled up every single room."
Perez had plans to propose to his girlfriend, who lived in Mexico.
"He asked my mom for her wedding ring from when she married our father. And she of course gave it to him," Lizzette said. "He was in love and he was so so happy. I've never seen him happier."
Authorities called the person responsible a "coward" for leaving Perez to die in the street.
"If someone's injured, render aid or call 911!", said LAPD Valley Traffic Officer Harvey Freeman. "You just don't take off like a coward… in my opinion, yes, they were cowards in what they did. This was a cowardice act."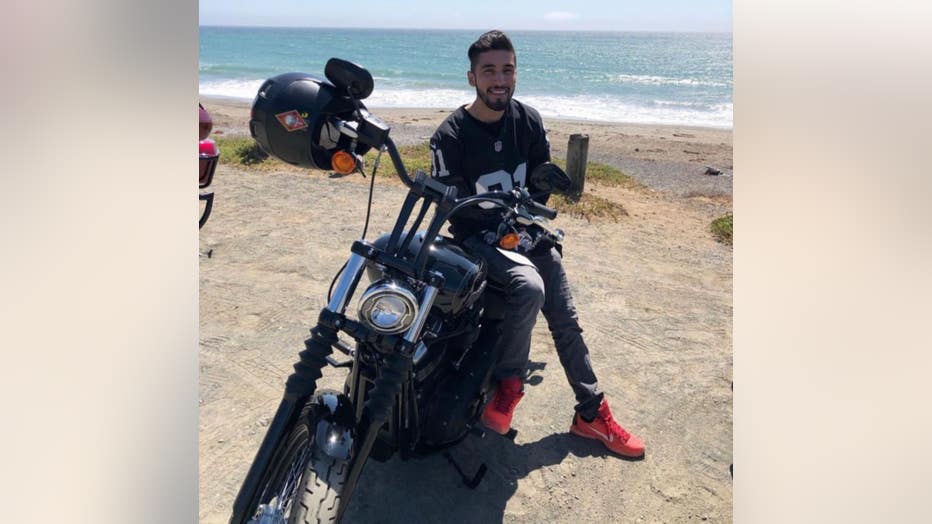 Freddy Perez / Family photo
The suspect vehicle is described as possibly a GMC Sierra, HD or Denali, 3/4 ton or 1 ton black pickup truck model 2017 or newer.
A $50,000 reward is being offered for information leading to the arrest of that driver.
If you have any information about the hit-and-run, you're asked to call Officer Freeman at the LAPD's Valley Traffic Division at 818-644-8115.