Frank Howard, former home run champ, Dodger ROY, dies at 87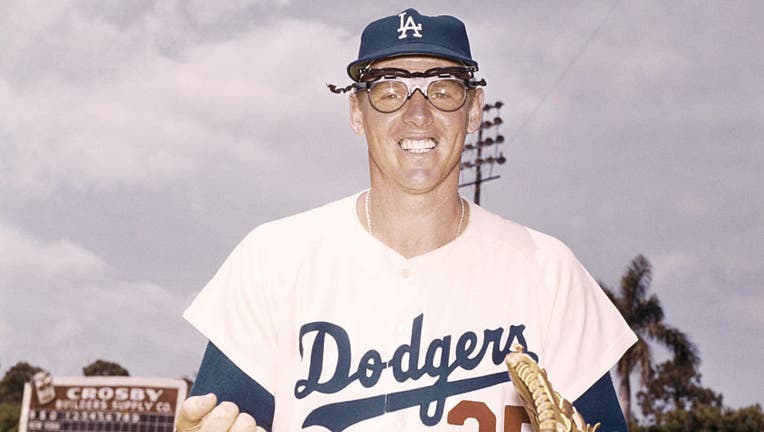 article
Frank Howard, a four-time All-Star who slugged 382 home runs during a lengthy major league career that included a World Series title with the Los Angeles Dodgers in 1963, has died. He was 87.
A spokesperson for the Washington Nationals said the team was informed of Howard's death by his family Monday. A cause of death was not provided.
"He was the ultimate teammate," Dick Bosman, who played six-plus seasons with Howard with Washington and Texas and remained friends with him for decades, told The Associated Press Monday. "Next to my dad, he's the greatest guy I know."
Howard played seven seasons with the Washington Senators after earning NL Rookie of the Year honors with the Dodgers in 1960 and helping them win the World Series three years later. He was with the Senators when they relocated to Texas and became the Rangers and finished his playing career with the Detroit Tigers.
SUGGESTED: Houston Astros manager Dusty Baker announces retirement
"Growing up a baseball fan in Washington D.C., Frank Howard was my hero," Nationals owner Mark Lerner said in a statement. "The towering home runs he hit into the stands at RFK Stadium gave him the nickname 'Capital Punisher,' but I'll always remember him as a kind and gentle man. The entire Lerner family would like to offer our thoughts and condolences to Frank's family during this difficult time. The world of baseball has truly lost a giant."
The Rangers called Howard "a bigger than life personality who was very popular with his teammates and the fans."
SUGGESTED: Dodger legend Steve Garvey to run for U.S. Senate
Nicknamed "Hondo," Howard played 1,895 regular-season and three postseason games from 1958-73. He spent a brief time as a manager, with the San Diego Padres in 1981 and the New York Mets in 1983.
Howard led the American League in home runs twice, in 1968 and '70, sandwiched around his 48-homer season that remains the most in Washington baseball history. He was inducted into the Nationals' ring of honor in 2016.
"Frank was a legendary figure in this town and a player that D.C. baseball fans truly admired," Nationals general manager Mike Rizzo said. "I had the utmost respect for him both as a ballplayer and as a human being, and it was always a pleasure seeing him at Nationals Park. He was generous with his time and was never afraid to pass along his knowledge and wisdom."