LIST: Top Erewhon locations in LA, according to publication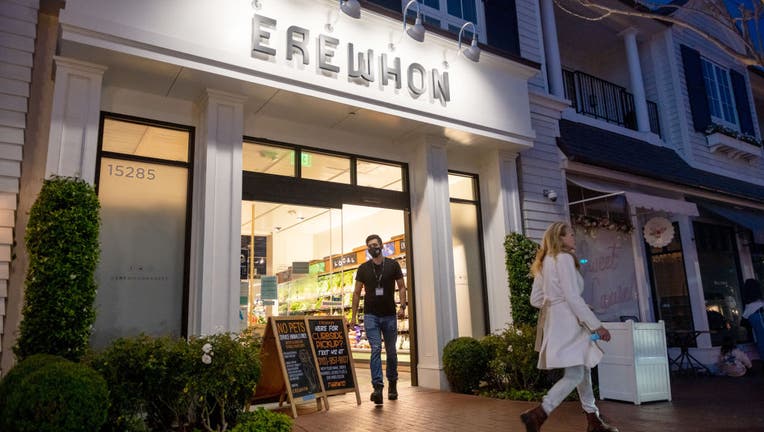 article
LOS ANGELES - Ah Erewhon, the infamous grocery store. Where a $19 smoothie is not a luxury, but a rite of passage. It's recognized primarily by the fleet of Teslas in their parking lot (valet, of course). It's an influencers' paradise that makes Whole Foods look downright plebeian. But while their $50 vinegar is available at all storefronts, is each location created equal? The Infatuation L.A. editorial team investigates…
Using their "scientific formula" to create a complete ranking of each L.A. location, The Infatuation team considered high-priority elements such as parking, hot bar placement, aisle configurations, and the "likelihood of customers unraveling while shopping."
From best to worst, the Infatuation ranked every L.A. Erewhon location as follows:
1. Erewhon Pacific Palisades
Highlights include free underground parking, a low-traffic hot bar, wide aisles made for big egos, and, most importantly, a coconut soft-serve machine.
2. Erewhon Silver Lake
Extra points were awarded for the valet parking and separate wine shop next door.
3. Erewhon Culver City
A "natural crowd flow" with ample underground parking (noticing a theme here?). The Infatuation team considers this the "ideal place to inhale buffalo cauliflower before returning to work." 
4. Erewhon Studio City
Once considered "L.A.'s premier location", according to the Infatuation team, Erewhon Studio City was docked points for its crowded parking situation.
5. Erewhon Calabasas
Lost points by serving "pure Kroger realness."
6. Erewhon Venice
Cons: tiny location, crowded, cramped parking lot. Pros: six-foot jerky wall. Weigh your priorities wisely.
7. Erewhon Santa Monica
Described as "small" and "chaotic" compared to its luxurious counterparts.
8. Erewhon Beverly Hills
One word: Tourist-y.
9. Erewhon Beverly Grove
The Infatuation team describes this location as similar to "traversing the nine circles of hell". Shop here at your own risk.