Legendary Laker Earvin 'Magic' Johnson is now a billionaire, Forbes reports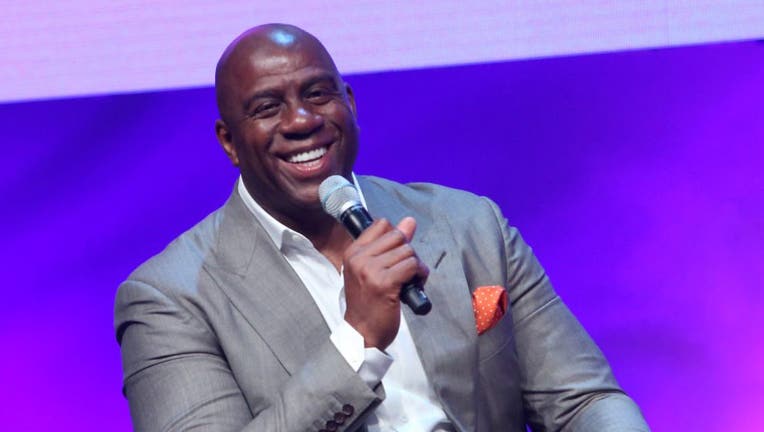 article
LOS ANGELES - Another sports legend has joined the billionaires club. 
On Monday, Forbes reported legendary Laker Earvin "Magic" Johnson is now a billionaire, becoming the fourth athlete to reach the distinguished status. Now, Johnson's net worth is an estimated $1.2 billion.
The 12-time NBA All-Star has ownership stakes in three Los Angeles-based sports teams – the Sparks, Dodgers, and the LAFC. Earlier this year Johnson also invested in the Washington Commanders.
FULL EPISODES: When Magic Shocked the World
Johnson joins fellow athletes Michael Jordan, LeBron James and Tiger Woods to reach the billion-dollar benchmark. 
SUGGESTED:
Not only is the five-time NBA champion considered one of the greatest Lakers of all time, but he's often considered one of the best to ever play the game. With that, Johnson is equally iconic in the world of business as he is in the world of sports.