Disneyland's most popular ride revealed
ANAHEIM, Calif. - A new poll asking Disneyland fans what their favorite ride is at the theme park is dividing the internet. 
The Los Angeles Times asked its readers the question and the results were quite controversial.
Coming in first was "Pirates of the Caribbean," with 26% of voters saying it was either excitement or nostalgia that made the ride so good. 
"It's A Small World," followed in second place, with three popular attractions tying for third place - "Haunted Mansion," "Disney Railroad," and "Star Wars: Rise of the Resistance."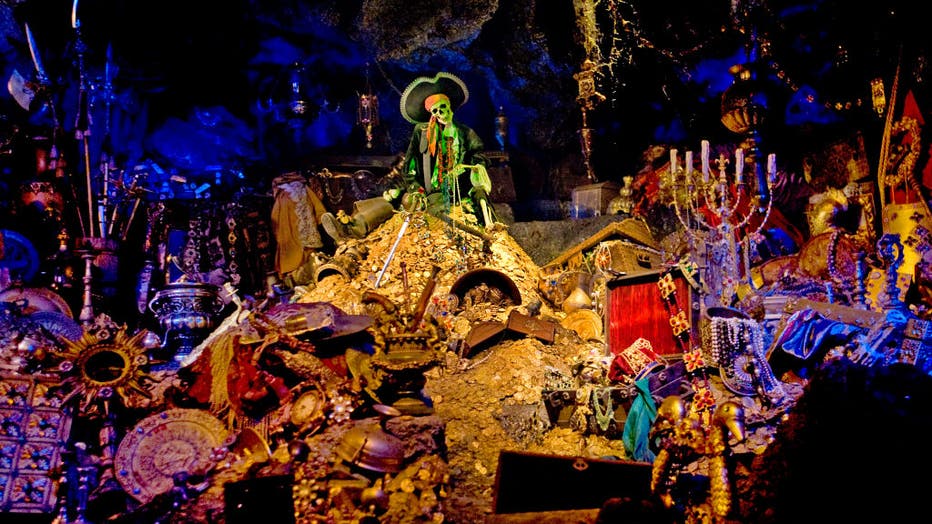 A dead pirate rests atop a pile of loot aplenty inside Pirates of the Caribbean ride at Disneyland in Anaheim, CA on May 16, 2011. (Photo by Joshua Sudock/Orange County Register via Getty Images)
"Indiana Jones" rounded out the top four. 
SUGGESTED:
Disney announced on Tuesday a special ticket offer for California residents only, allowing those eligible to visit Disneyland Resort this summer for as little as $83 per day with a 3-day, 1-park per day theme park ticket. 
The special offer comes as the theme park celebrates its 100th anniversary this year, marking the special milestone with unique experiences, entertainment, and more.