Horrifying new details emerge in Delphi murders: report
DELPHI, Ind. - Shocking new details are being reported in the murder case of two young girls in Delphi, Indiana.
The attorney representing Richard Allen, who is the only suspect in custody, has made a chilling claim, stating Abby Williams and Libby German were allegedly sacrificed in a bloody ritual by individuals associated with a pagan religion and who are believed to be white nationalists.
The unsettling revelations come from excerpts taken from recently released court documents, filed by the Allen's attorneys and reported by TV station WLFI.
The court documents also shed light on disturbing aspects of the crime scene. According to the filing, sticks were arranged on the girls' bodies, and a letter was painted on a nearby tree in blood.
While the documents identify four individuals as suspects, none of them have been arrested or charged in connection with the case.
The defense attorneys filed these documents in an attempt to have a key piece of evidence thrown out, claiming that a search of the suspect's home was unconstitutional. This piece of evidence is a firearm belonging to the suspect, which matches a shell casing found at the murder scene.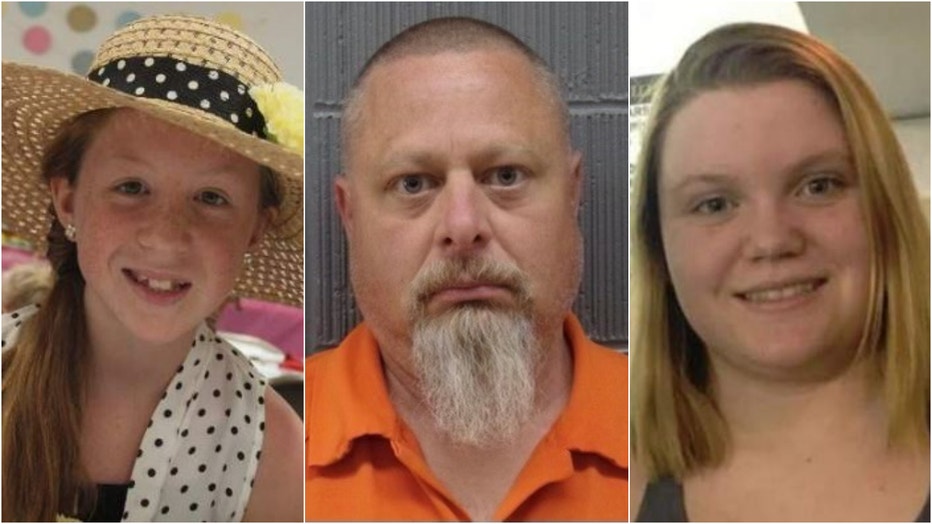 Left to right: Abigail Williams, Richard Allen, Libby German
Allen was originally questioned by detectives after the girls' bodies were discovered in 2017, but it wasn't until 2022 that he was arrested.
According to prosecutors, Allen has confessed five or six times that he killed the girls, but his attorneys say those statements cannot be trusted due to his mental state.
Jury selection is set for Jan. 8, 2024, and the trial is expected to last a few weeks.
To read more of the new details reported by WLFI, click here.