2 deputies hurt during Pico Rivera crash while responding to robbery call
PICO RIVERA, Calif. - Two Los Angeles County sheriff's deputies were hospitalized Wednesday after being involved in a crash in the Pico Rivera area. 
According to the LA County Fire Department, the crash was reported just before 10 a.m. in the area near Gallatin Road and Rosemead Boulevard. 
Officials said the two deputies were responding to a robbery in progress when they crashed with another car. The two incidents were not related.
The deputies' patrol car was one of four vehicles involved in the crash.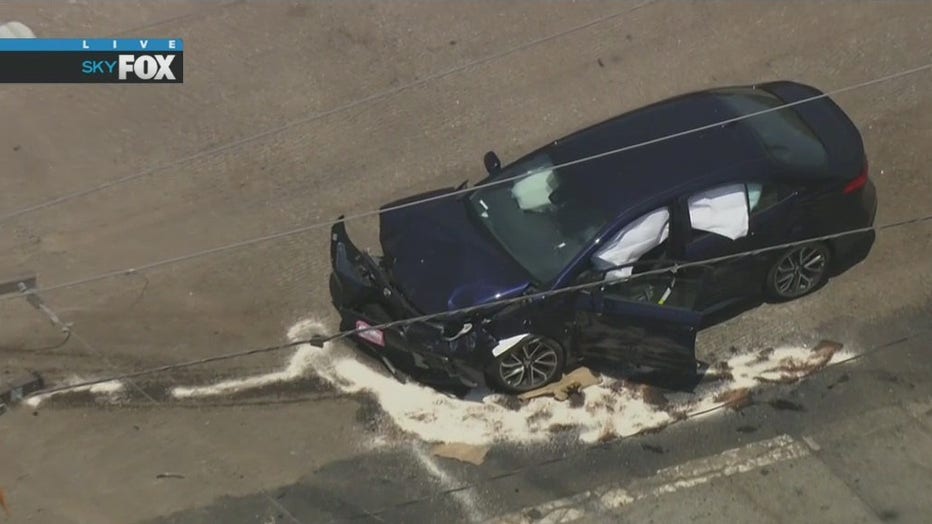 The deputies sustained significant but non-life-threatening injuries, authorities said. No civilians were injured. 
The intersection was closed off as officials investigated.