2 injured, including teen boy, in Sunland house fire
LOS ANGELES - Los Angeles Fire Department crews knocked down a fire that ignited inside a one-story home in the Sunland neighborhood of Los Angeles Tuesday night.
Crews were called to the scene in the 10000 block of N. Sherman Grove Avenue around 9:15 p.m. where they found flames coming from an attached garage and battled flames from the garage and the home's attic, said Los Angeles Fire Department spokesman Nicholas Prange.
Prange added a 16-year-old boy was found outside the house by arriving firefighters and was immediately taken to a hospital. His condition is unknown.
Images from SkyFOX showed crews on the roof, while black smoke covered most of the building.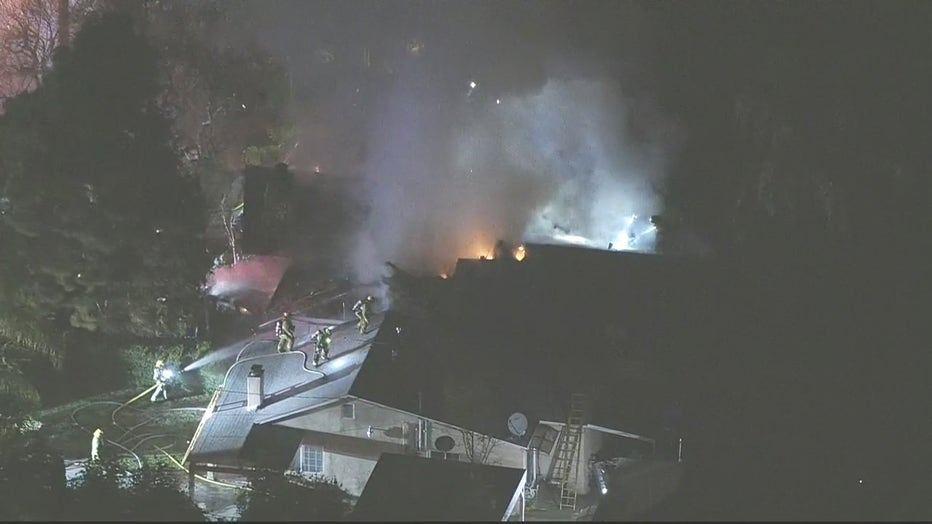 A second person was also taken to the hospital in moderate condition.
It took 77 firefighters 43 minutes to extinguish the blaze, Prange said.
The cause of the fire is under investigation.
City News Service contributed to this report.