'Mommy will get you justice': Family mourns 1-year-old girl allegedly killed by father in LA
LONG BEACH, Calif. - An Inglewood father was charged with murder in the death of his one-year-old daughter, officials announced Wednesday.
Jayveyon Burley was arrested after officers found the body of his daughter, Leilani Burley, in the Los Angeles River below the Ocean Boulevard Bridge, according to Inglewood Police.
He was charged with one count each of murder and assault on a child causing death. He made his first court appearance Dec. 7, but arraignment was continued until January 10, the DA's office stated. 
Officers responded to the home of Jayveyon Burley's mother, with whom he lives, on Sunday around 11 p.m. The mother allegedly told officers that her son went to Long Beach to pick up his two kids from their mother, but when Jayveyon arrived, he came back with just one of the children. 
Inglewood and Long Beach Police worked together to find Lelani Burley's remains on Monday. On Instagram, Lelani Burley's mother, Lynisha Hull, said Jayveyon refused to tell her where the little girl was, saying, "Don't worry about it she's fine."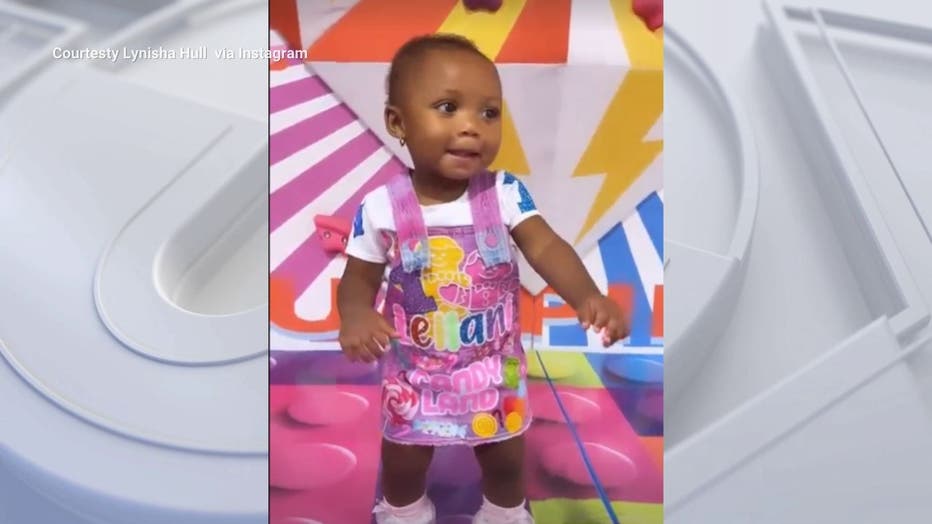 Courtesty Lynisha Hull via Instagram
SUGGESTED: Brianna Kupfer murder: New charges filed in stabbing death of UCLA student
Jayveyon Burley was arrested Monday on suspicion of murder and child endangerment, according to IPD, and booked into the Inglewood PD Jail. 
Officers are still investigating this case, anyone with information was asked to call Inglewood Police Homicide Detectives at 310-412-5246. Those wishing to remain anonymous can leave a tip by calling 888-4127463.
A GoFundMe page has been created for Leilani for those who'd like to donate.