Cara Delevingne models bra for women who have undergone mastectomies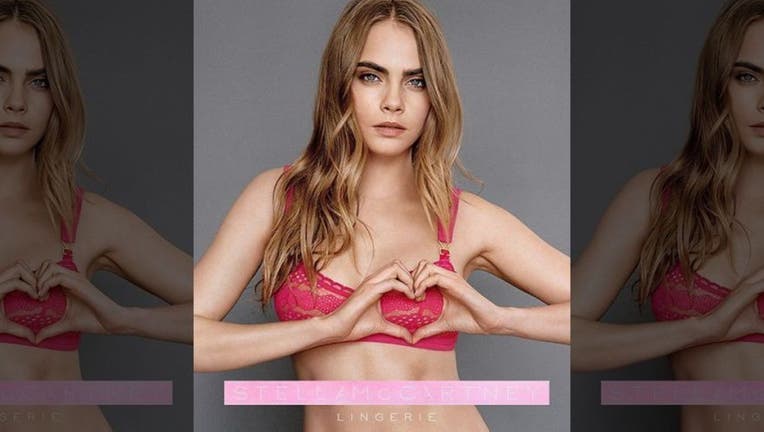 article
Stella McCartney has unveiled a new line of lingerie designed specifically for breast cancer survivors. Model Cara Delevigne is the face of the campaign, which benefits the Linda McCartney Center in the U.K. and the National Breast Cancer Foundation in the U.S. and Australia.
McCartney's mother, Linda, died of breast cancer in 1998. The new line is designed specifically for women who have undergone mastectomies. McCartney shared a picture of Delevigne in a contour plunge bra in pink. She named another bra after her mother, the Louise Listening Bra, and it features a front zipper with floral lace detailing. That bra retails for $125.
According to E!, the bras include a wide underband and compression. The are also made without lining to be more comfortable for women who have been through mastectomies.
"We wanted to bring something feminine and beautiful into a bra that is taboo," the designer said in a statement. "There are so many different emotions attached to the tragic realities of having had a double mastectomy, many cultures are unaccepting and terrible things happen to women both physically and emotionally. And we just wanted to make something that allows women undergoing this to have something to be proud of, something with no shame attached. We wanted women to know that you can still be feminine, have your sensuality, have all of the things that are attached to being a woman and that part of your body can still feel beautiful on the outside, as well as the inside."