Black Lives Matter protest challenges L.A. District Attorney Jackie Lacey's re-election bid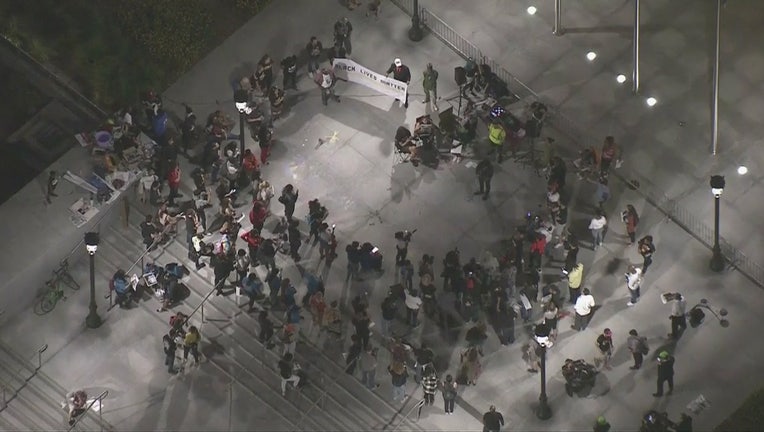 article
LOS ANGELES - A protest closed the intersection of Temple and Spring streets in downtown Los Angeles on Wednesday.
Dozens of members of Black Lives Matter L.A. and their supporters moved to the front of the Hall of Justice after briefly blocking traffic at the intersection of Spring and Temple streets in downtown Los Angeles.
The group is calling for a challenge to District Attorney Jackie Lacey's re-election bid over her alleged "refusal to aggressively apprehend and try police involved in brutality and homicide against civilians, especially black people."
No arrests have been reported.